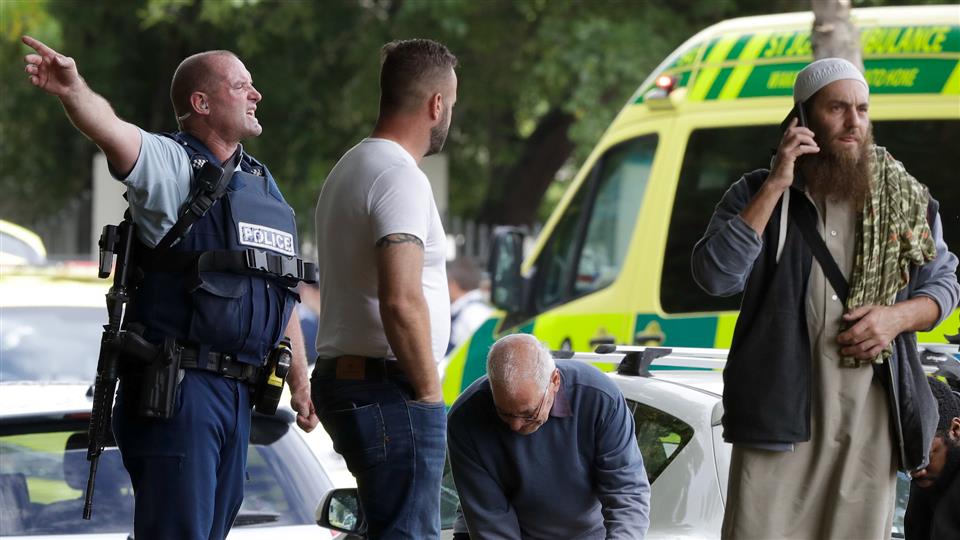 The Embassy of Egypt in New Zealand asked Egyptian community members to avoid walking in overcrowded areas and take measures of caution after 40 persons died and 20 persons were injured in a militant attack on two mosques in the New Zealand city of Christchurch on Friday.
The embassy offered condolences to the families of the victims and submitted a request to New Zealand's Ministry of Foreign Affairs that it send the names and nationalities of the victims and secure Egyptian community gatherings.
The embassy also advised Egyptian nationals to avoid walking near foreign community gatherings.
The New Zealand government imposed a security cordon around Christchurch city and asked Muslims to be careful when performing Friday's prayers.
At least one gunman killed 40 people and wounded more than 20 during Friday prayers at two New Zealand mosques in the country's worst ever mass shooting. Prime Minister Jacinda Ardern condemned the incident as terrorism.
A gunman broadcast online live footage of the attack on one mosque in the city of Christchurch, mirroring the carnage played out in video games, after publishing a "manifesto" in which he denounced immigrants.
Edited translation from Al-Masry Al-Youm