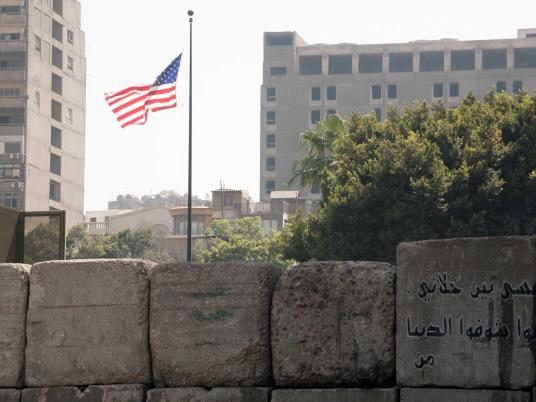 The US State Department has revealed that Egyptian authorities have arrested an employee from the US Embassy in Cairo three weeks ago and have been detaining him without charges.
Spokeswoman for the US State Department, Marie Harf, said on Wednesday evening that the Egyptian employee was arrested on 25 January and has been held since then without charges.
"We can confirm that a locally employed staff member of the US Embassy was detained on January 25th and that, as far as we understand, he has been held without charges since then."
"We have been in touch with the government of Egypt and have requested additional information about his case. The locally employed staff member was detained, I think, over the weekend on 25 January while off-duty," Harf added.
Egyptian security forces accused Ahmed Alaiba, the detainee, the New York Times reports, of rioting and participating in Muslim Brotherhood demonstrations. Authorities also said Alaiba had communicated with an "outlawed group," though there is no law preventing contact with the Brotherhood. His name had surfaced in emails with Brotherhood leaders, as he had been arranging for meetings with US officials.
A spokeswoman from the State Department told New York Times on Wednesday that the US government does not consider the Brotherhood a terrorist organization and believes it should be included in the political process.
Critics of the new interim government say the move to ban the organization is step back to the Mubarak regime, where the Brotherhood, Egypt's largest and most powerful political opposition group, was excluded for fear it would dominate the political sphere.
The Egyptian government declared the Brotherhood a terrorist organization shortly after the fatal bombing in Mansoura. Although the terrorist organization Ansar Beyt al-Maqdis claimed responsibility for the attack, many pointed fingers at Brotherhood involvement, despite lack of evidence of its involvement.