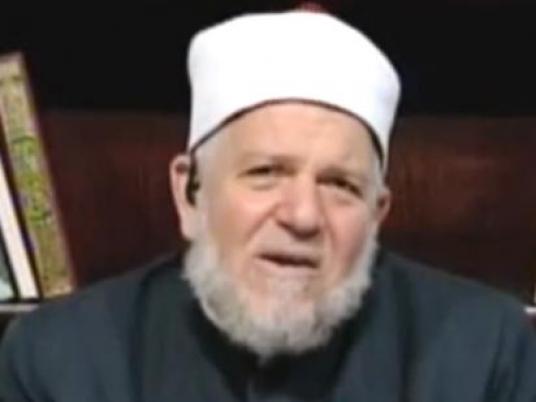 Endowments Minister Talaat Afify has rejected religious edicts labelling political opponents as unbelievers as "bizarre."
"Calls for naming political opponents infidels are bizarre and not to be used as a standard [for issuing religious edicts]," Afify told reporters during a seminar on modern Islamic thought in Kuwait on Monday. "Al-Azhar [doctrine] is based on moderation and accepting opposing opinions."
Afify's announcement comes after Al-Azhar preacher Mahmoud Shaaban reportedly issued a fatwa encouraging the assassination of senior members from Egypt's now-leading opposition group, the National Salvation Front, during an interview with a religious satellite channel. Prosecutors have interrogated Shaaban over the fatwa, which stoked major controversy, and released him on a LE5,000 bail.
"We condemn those calls just like we do those who hurl stones and molotovs and resort to pressure to oblige people to listen to them," Afify added, in a possible allusion to incidents of violence during recent anti-regime protests.
Edited translation from MENA