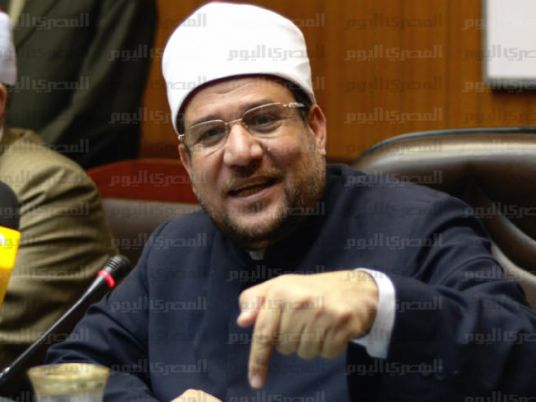 The Endowments Ministry has decided to enter the world of technology and the Internet through the Whatsapp and Facebook services.
The ministry began training 300 imams and preachers on the renewal of religious discourse and confronting extremism on Sunday.
If the imam finds himself unable to answer any question by a hardliner, he can send a message through Whatsapp or Facebook to the Endowments Ministry which will respond to him immediately.
Sheikh Ahmed Turkey, General Manager of the training program at the Religious Endowments Ministry, said the ministry began training 300 preachers from all governorates. The preachers are between the ages of 25 and 40 years old and will learn how to develop religious discourse, as well as how to respond to hardliners.
The ministry distributed free books to 300 preachers at the al-Nour Mosque in Abbassiya yesterday, including books by former Mufti Ali Gomaa, Turkey said. He pointed out that Gomaa donated 1,200 of his books to preachers taking the course.
Edited translation from Al-Masry Al-Youm