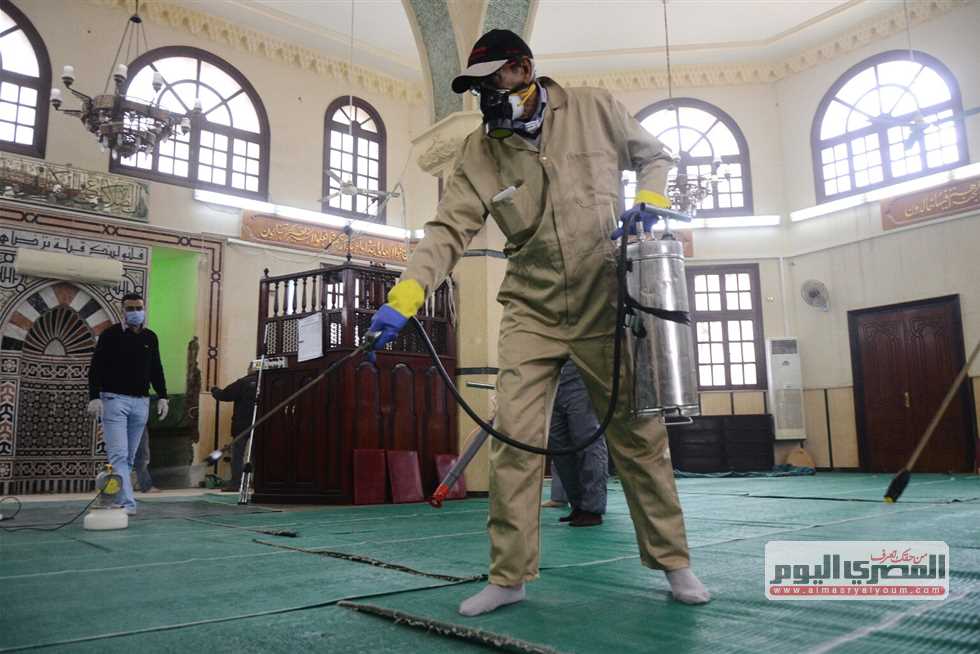 Egyptian Endowments Minister Mohamed Mokhtar Gomaa dismissed Ministry Spokesperson Ahmed al-Qady from his post on Sunday for making a false statement about the possibility of allowing 'Tarawih' prayers at mosques during Ramadan.
Qady had said in a phone call aired on a satellite television channel Saturday evening that the Endowments Ministry was considering opening mosques for imams to perform 'Tarawih' prayers — communal readings of the Quran that take place nightly during the month of Ramadan.
Gomaa responded on Sunday by issuing a statement categorically denying the possibility of holding prayers at mosques in Ramadan.
Egypt's Dar al-Ifta, in a separate statement on its official Facebook page on Sunday, warned worshippers against holding Tarawih prayers on rooftops — something some have called for doing — because it would put their lives at risk.
Gomaa recently decided to extend the closure of Egypt's mosques, which were closed three weeks ago as part of precautionary measures taken to combat the coronavirus outbreak.
Egypt confirmed 112 new coronavirus cases on Sunday, including a foreigner, bringing the total number to 3,144, including 732 cases that have been cured and discharged from isolation hospitals, and 239 deaths.
Edited translation from Al-Masry Al-Youm