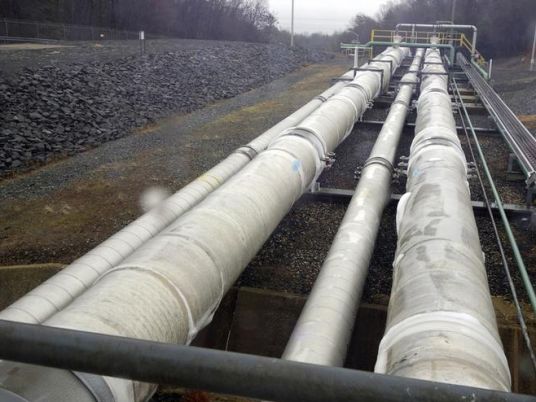 The Italian multinational oil and gas company Eni announced Friday it has successfully drilled new oil wells in the Nile Delta, Egypt.
Eni said the well is expected to start operating by the end of next March, which will allow for the Nooros area, which started operating in September 2015, to reach its maximum production capacity, equal to 45,000 barrels of oil a day.
Eni controls, through its subsidiary IEOC, 75 percent of Nidoco North 1X well in the exploration project "Nooros East", located in the Abu Madi West license in the Nile Delta, and BP company controls the rest.
The Egyptian government has recently been gearing up efforts to increase its crude oil output.
"Recently, we (the Egyptian government) signed an agreement with British Petroleum (BP) with investments at US$12 billion, to develop a project north of Alexandria, which will produce 1.2bn sqm daily, equal to 25 percent of the current gas production in Egypt. North Alexandria's reserve is at 5tr sqm of gas and 55m barrels of condensers," said former Petroleum Minister and current Prime Minister Sherif Ismail in a March 2015 interview with Daily News Egypt.
Eni announced in a press statement released in August 2015, it "has made a world class supergiant gas discovery at its Zohr Prospect, in the deep waters of Egypt. The discovery could hold a potential of 30 trillion cubic feet of lean gas in a place covering an area of about 100 square kilometres. Zohr is the largest gas discovery ever made in Egypt and in the Mediterranean Sea."