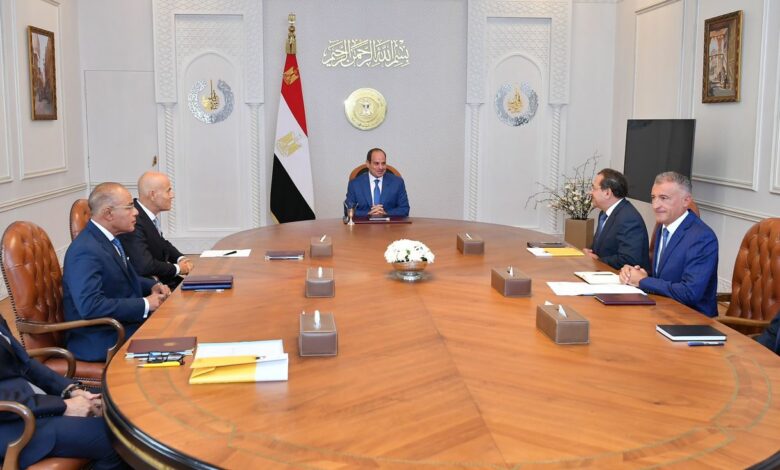 Italian company Eni plans to inject upwards of US$7.7 billion into new investments in Egypt during the next four years, Eni CEO Claudio Descalzi announced.
This came during a Sunday meeting which saw Egyptian President Abdel Fattah al-Sisi sit down with Descalzi and several of the the company's senior officials, to discuss furthering cooperation in the fields of research, exploration, development and production.
Egyptian presidential spokesperson Ahmed Fahmy said that the meeting, also attended by Mineral Resources Minister Tarek al-Molla, touched on the strength of Egyptian-Italian relations, the state's extended partnership with Eni and the multiple activities the company is implementing in Egypt.
Sisi expressed his full desire to continue cooperation to optimally utilize Egypt's resources from the energy sector.
Descalzi stated his pride in cooperating with Egypt, noting that the country is one of the most important markets for the company's international activities.
Egypt's energy sector boasts promising opportunities, the Eni CEO added, especially with the interest the state gives towards developing the sector, maximizing its returns to stand as a global rolemodel of success.
During the meeting, Descalzi reviewed developments in the Italian company's activities in Egypt, which follow the highest international standards.