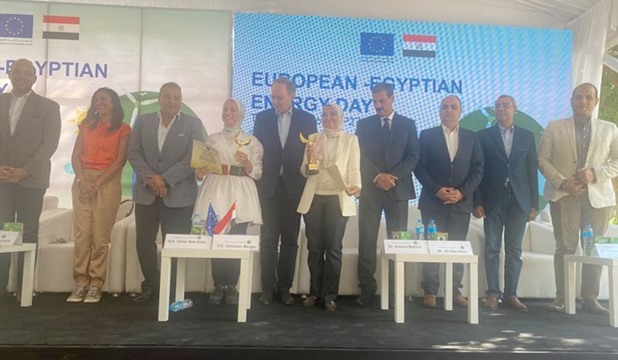 Ali Abo Sena, CEO of the Environment Ministry's Environmental Affairs Agency said Egypt has launched the National Strategy for Climate Change 2050 to improve the lives of citizens.
He made his remarks on Saturday on behalf of Environment Minister Yasmin Fouad at the opening session of the Egyptian-European Energy Day in the presence of Ambassador of the European Union in Egypt Christian Berger.
The strategy also aims to address the negative impacts of the climate changes effectively, achieve sustainable development and economic growth, preserve natural resources and ecosystems and back Egypt's pioneering role in climate change internationally, Abo Sena added.