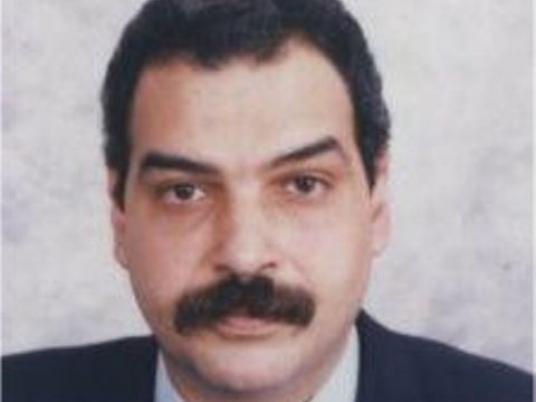 After several weeks of speculation on who would become the new environment minister, Mostafa Hussein Kamel, who was appointed by former Prime Minister Kamal al-Ganzouri last December, has retained his position, much to the dismay of environmentalists.
"Egypt's environment is in a critical state and we no longer have the luxury of wasting time with leftover government officials," says Usama Ghazali, a senior ranger at Gebel Elba Protectorate and runner-up for the international conservation award this year.
Last week, it was initially believed that Ahmed Abu al-Seoud, a previous ministry associate, would take the position. A day before, environmentalist Khaled Abdel Aziz was rumored to be taking the position.
It turned out that the position was offered to the Salafi Nour party, who turned down the offer, allegedly considering it an insult, as they were looking for a cabinet position with more political weight.
Therefore, Kamel was defaulted to remain as minister.
Kamel is a geophysicist by profession, or in other words, a technocrat. Though many consider Kamel just another random character in a seemingly rotating cast of ministers, environmentalists believe that he lacks the vision to address Egypt's issues.
Since his initial appointment in December 2011, Kamel has yet to announce any plans for addressing the countries environmental concerns — pollution, overfishing, neglected heritage sites — that have been severely deteriorating since the uprisings began last year.
"Egypt's environment, its national parks, its deserts, and the seas are suffering and the country is losing money in the process," says Amr Ali, managing director of Hurghada Environmental Protection and Conservation Association. "We need a minister with vision, and these ministerial choices reflect a huge failure on behalf of the new government. It's symbolic of what's to come."
Following his reappointment last weekend, minister Kamel flew to Sharm and fired the managing director of Ras Mohamed National Park, Mohamed Salem, for criticizing the holdover minister's capabilities, according to sources at the park who wished to remain anonymous. Salem has since been unavailable to comment.
Some environmentalists now propose that Egypt should actually do away with the ministry of environment altogether, claiming it to be harmful to the environment.
The Egyptian Environmental Affairs Agency was formed by Law 4/1994 by a group of environmentalists. It was established as an entity to overlook and coordinate Egypt's environmental affairs, but Ghazali says that politicians took away most of their authority. "They're not environmentalists," he says.
He believes, based on his extensive experience working in the environment abroad and in Egypt, that Egypt should dissolve the Ministry of Environment, empower environmentalists and people on the ground, and use the Egyptian Environmental Affairs Agency as a coordination entity.
"The rangers, environmentalists, experts and NGOs, should all be allowed to look after their own respective duties," he says, adding that the Egyptian Environmental Affairs Agency should be there to coordinate the policies and technical issues of people working on the ground — not call all the shots from top to bottom.
"A single minister of environment, who collects a salary, is a visionless concept," he says.
This piece was originally published in Egypt Independent's weekly print edition.