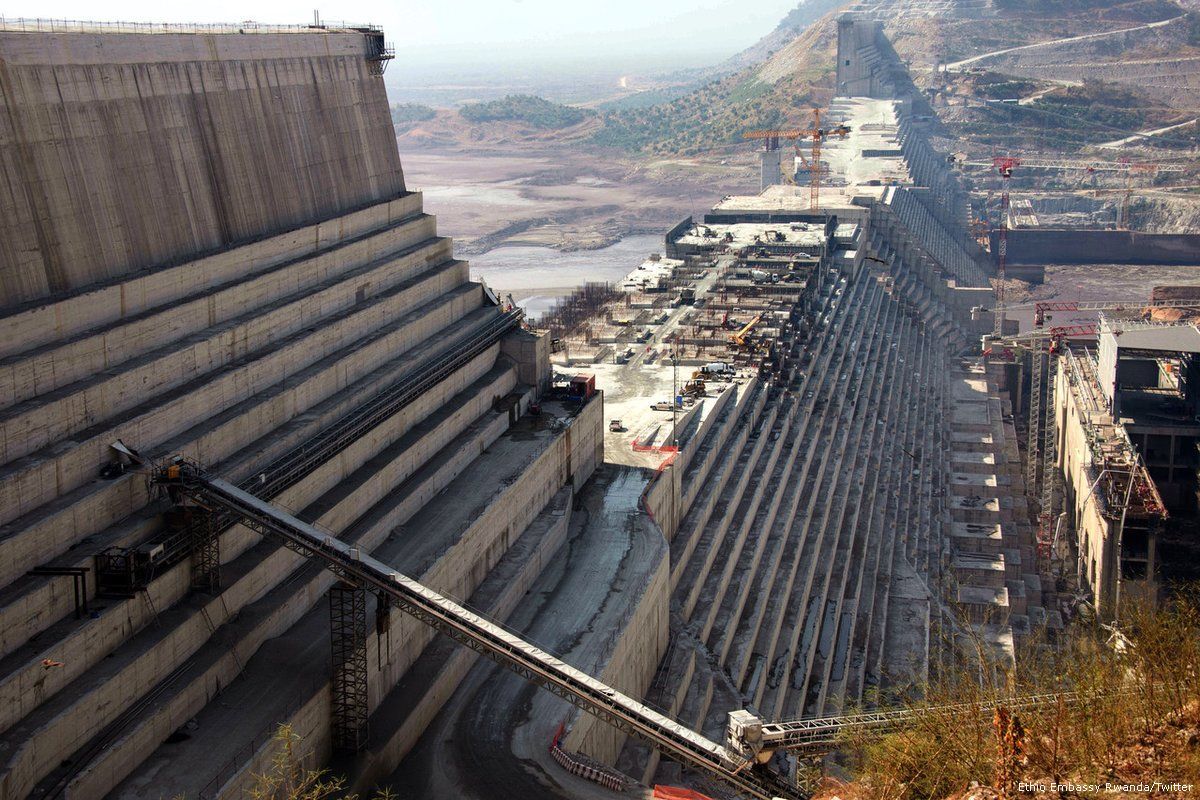 Ethiopia has formed a solution to its dispute with Egypt over the Grand Ethiopian Renaissance Dam (GERD) and will submit it to Egypt and Sudan at the earliest time, the Ethiopian Minister of Foreign Affairs Gedu Andargachew announced.
In interviews with China Global Television Network and the Associated Press Andargachew denied that Ethiopia intends to use Nile water on its own, but stresses it does have the right to use it responsibly.
A "political commitment" to the "principle of fair use of the GERD" is needed from Egypt, he said.
Ethiopia is committed to resolving the GERD dispute, demanding fair and serious talks to take place for Ethiopia to return to negotiations under the US's auspices, the minister added.
Andargachew criticized an agreement reached during the latest negotiations as "rash" and not benefiting any party.
He justified Ethiopia's withdrawal as due to being pressured "to sign the agreement without addressing the main issues of the tripartite dialogue in the United States."
Andargachew also called on the Arab League to maintain good relations between the Horn of Africa and Middle East.
The Ethiopian Parliament's Foreign Relations Committee also postponed a session including Andargachew and the participant team of negotiations for the GERD owing to concerns of the coronavirus, according to The Reporter website.
"The meeting was intended to hear the current affairs and outstanding issues from ministers and negotiator's regarding the US government's recent statements as well as the ongoing diplomatic pressure mounted against Ethiopia," Chairman of Foreign Relation and Peace Affairs Standing Committee Tesfaye Daba said.
The US announced that Egypt had solely initialed the drafted GERD agreement, as Ethiopia was absent from the last round of negotiations on February 27-28 in Washington.
"Consistent with the principles set out in the declaration of principles, in particular the principles of not causing significant harm to downstream countries, final testing and filling should not take place without an agreement," the US Treasury Department's statement reads.
Ethiopia expressed disappointment towards the statement. In a joint statement issued Saturday, Ethiopia's water and foreign ministers said that the GERD's constructions will continue as planned alongside filling the dam's reservoir.
Egypt has repeatedly blamed the Ethiopian side for the failure to achieve progress in the negotiations.
Ethiopia began constructing the GERD in 2011, costing US$4.7 billion in total to build. Ethiopia plans to fill the reservoir with water to power what is expected to become the largest hydroelectric dam in Africa.