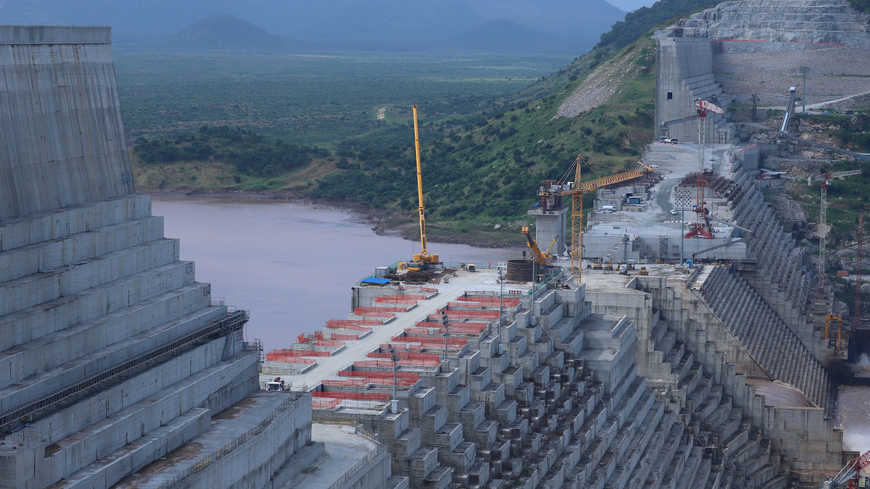 National Security Advisor to the Ethiopian Prime Minister Gedu Andargachew announced on Tuesday that there is no alternative to filling the Grand Ethiopian Renaissance Dam (GERD) in July.
Al-Arabiya TV channel quoted Andargachew as saying that "we [Ethiopia] are with any viable agreement over GERD."
Negotiations over the dam between Egypt, Ethiopia, and Sudan have stalled for years, with the three parties ultimately failing to reach any agreements.
Sudan, who has long sought outside mediation for the conflict, proposed on Sunday that the United Nations be included in GERD talks.
Sudan's Minister of Irrigation and Water Resources Yasser Abbas said that the GERD could be a focal point for regional cooperation and exchange of benefits, instead of competition and conflict.
He also highlighted the risks of the second filling of the dam in July without consulting Egypt or Sudan beforehand.
Sudan has warned that filling the dam without reaching a tripartite agreement would compromise the safety of the Sudanese Roseires Dam and endanger the lives of millions of people who live in the surrounding area.
The Roseires Dam is located roughly 40 km from the site of the GERD.
Egypt, on January 10, said that the recent sessions of GERD negotiations have failed once again due to differences on how to resume talks and of the procedural aspects related to managing the negotiation process.
The construction of the dam, which began in 2011, is considered to be one of Egypt's most serious water issues.
Egypt, which relies considerably on freshwater from the Nile, has voiced fears that the GERD would negatively impact the country's water supply, and has insisted that measures be put in place to protect downstream countries in case of drought during the dam's filling process.
Ethiopia, on the other hand, has stressed the importance of the project to bolster its economy, where more than half of the population currently lives without access to electricity.
Image credit: Ethiopia's Grand Renaissance Dam is under construction on the Nile River in Guba Woreda, Benishangul Gumuz Region, Ethiopia, Sept. 26, 2019. Photo by REUTERS/Tiksa Negeri