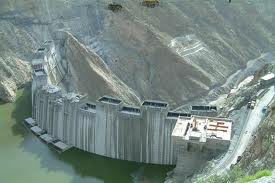 Water Resources and Irrigation Minister Mohamed Abdel Mottaleb, currently participating in meetings comprising resources ministers from the Eastern Nile Basin countries in Khartoum, has supported an initiative put forward by the Ethiopian Prime Minister to deal with the renaissance dam.
The new initiative would treat the Renaissance Dam as a regional joint venture between Egypt and Sudan, as well as Ethiopia, so that the three countries could share its benefits.
In his speech before the meeting on Monday, Abdel Mottaleb stressed that the time has come to consider a new strategy for investment opportunities in order to achieve the best benefits for future generations .
The Egyptian minister stressed the importance of cooperation and coordination between the three countries, which should bring about growth in the Nile Basin countries.
Edited translation from Al-Masry Al-Youm