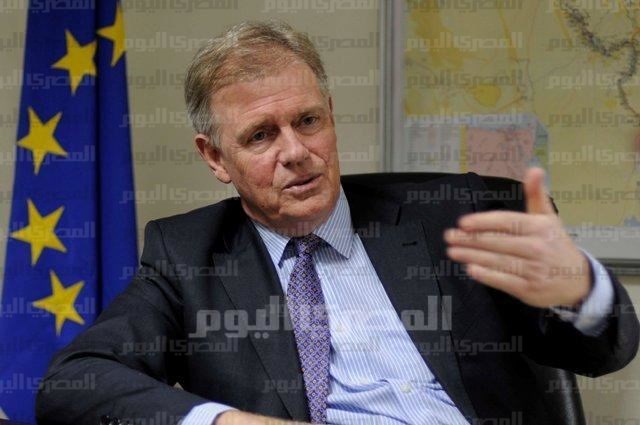 European Union (EU) Ambassador to Egypt James Moran called on Sunday for forming a national reconciliation government in Libya in the coming period.
Speaking at a press conference, Moran stressed the importance of implementing the Morocco-hosted agreement among Libya's rival parties to restore the country's security and stability.
He also urged the disarming of rival parties in Libya and boosting cooperation with Egypt to stop the flow of terrorists to Libya.
Moran said the European Union has allocated a 200-million-euro program to support civilian sectors in Libya.