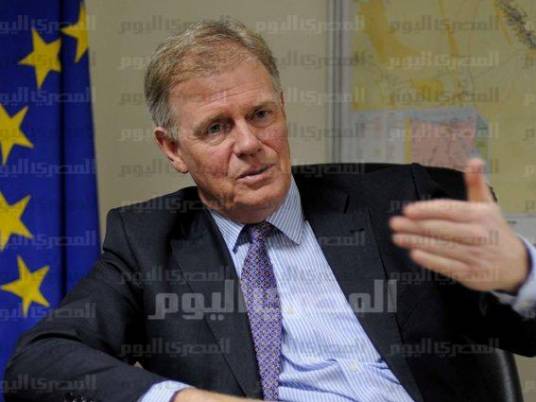 The European Union will declare grants for Egypt worth of 120 million euros during its participation in Egypt Economic Development Conference next March, EU ambassador to Egypt James Moran was quoted as saying.
On its website, FECC said Sunday Moran was scheduled to meet Monday with the EU's 28 ambassadors to coordinate and maximize their participation both on the official and business levels in the conference slated for 14-15 March at the resort city of Sharm al-Sheikh.
Moran said the EU delegation to the conference would be headed by Christian Danielsson, the union's Director General for Enlargement.
Alaa Ezz, secretary-general of the FECC and the Confederation of Egyptian European Business Associations (CEEBA), said the European Union remains Egypt's primary trade, investment and tourism partner, being the source of more than 50 percent of foreign direct investments, and given that it accounts for more than 32 percent of Egypt's 23.4-billion-euro trade with world countries.