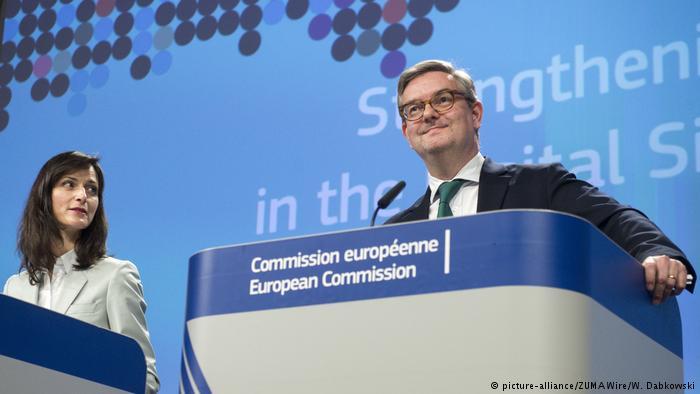 The EU wants to take legal measures to control terrorist content online, according to media reports. EU Security Commissioner Julian King said voluntary agreements had not provided citizens with enough protection.
The EU's Security Commission is working on a legislative proposal to be presented in September to make Internet companies such as Facebook and Google identify terrorist content on their platforms and delete it immediately.
The EU's Security Commissioner Julian King told Germany's Welt newspaper on Thursday: "Despite the positive results from previous voluntary agreements, we have not seen enough progress, and in order to better protect our citizens, we must now take stronger action on terrorist content."
The aim was "to create a clear, transparent framework and minimum requirements for every Internet platform that wants to offer its services to Europeans," King told the newspaper.
In a response to DW's query on the subject, the Commission wrote: "The work on the proposal is currently ongoing and we cannot pre-empt the details at this stage."
The commissioner has previously called on EU member states to work together to tackle the problem. Last month he said every terrorist attack in Europe over the previous year "had a link with online terrorist content."
There was a need for EU member states to coordinate their actions so content could be prevented from being shifted from one country to another. The terror threat remained "very high," he said in July, and it was not "going away anytime soon."