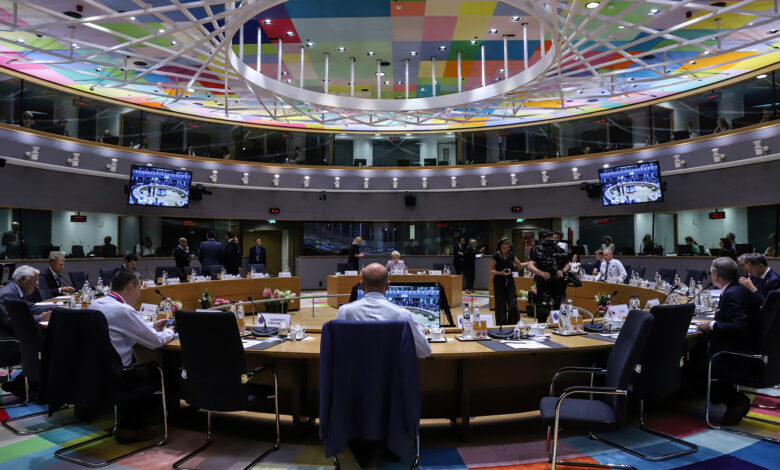 The European Union says it will "swiftly" work on increasing military support to Ukraine and will work on further financial assistance.
In a news release following the first day of the two-day EU Summit, the European Council said, "The European Union remains strongly committed to providing further military support to help Ukraine exercise its inherent right of self-defence against the Russian aggression and defend its territorial integrity and sovereignty. To this end, the European Council calls on the Council to swiftly work on a further increase of military support."
The European Council also urged Russia to "immediately stop targeting agricultural facilities and removing cereals, and to unblock the Black Sea, in particular the port of Odesa, so as to allow the export of grain and commercial shipping operations," blaming Russia for the global food security crisis.
"Russia, by weaponising food in its war against Ukraine, is solely responsible for the global food security crisis it has provoked," it said.
The European Council also condemned "Russia's indiscriminate attacks against civilians and civilian infrastructure," adding that "international humanitarian law, including on the treatment of prisoners of war, must be respected."
"Russia, Belarus and all those responsible for war crimes and the other most serious crimes will be held to account for their actions, in accordance with international law," it said.