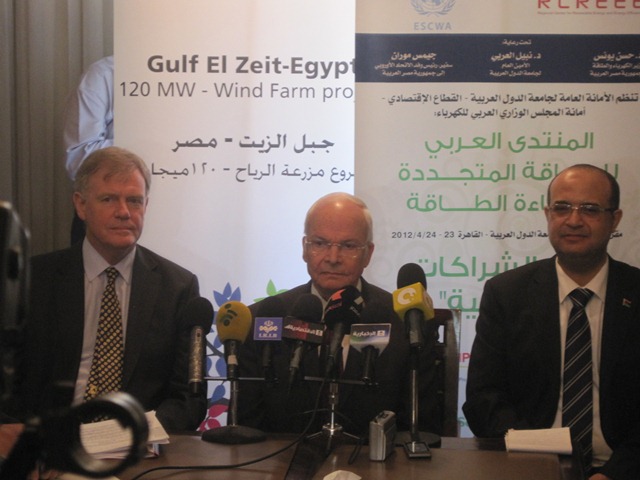 An annual European Union report issued Wednesday urged Egypt to reach a fair trade agreement similar to those the bloc has with Tunisia, Morocco and Jordan.
EU Ambassador to Egypt James Moran said during a press conference Wednesday that discussions have not yet started because Egypt's interim government has other priorities.
Negotiations could start after the presidential election is finished and a new government is formed, he said, anticipating that it would take up to a year to begin the talks.
The bilateral trade volume between Egypt and the EU is valued at 23 billion euros, Moran said, referring to the EU as one the country's main investors and trading partners.
Moran said the report also tackled the political progress made in 2011 and early this year. He said Egypt's parliamentary elections were fair, but expressed concern over the reversal of women's and children's rights, as well as difficulties faced by NGOs and other civil society organizations.
Egypt needs to reform its security services, he said. He added that once a new government is in place, the EU should engage in dialogue with Egypt to facilitate legal migration.
Edited translation from Al-Masry Al-Youm