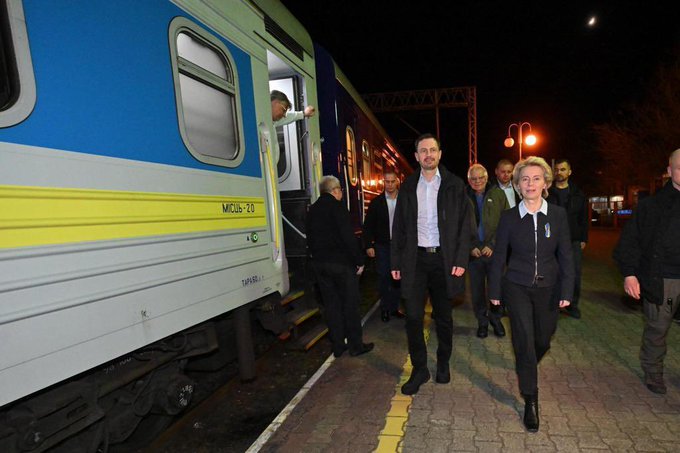 European Commission President Ursula von der Leyen and top diplomat for the bloc, Josep Borrell, are en route to the Ukrainian capital Kyiv.
Von der Leyen tweeted a photo Friday of her walking up to a train alongside Slovakian Prime Minister Eduard Heger, who is joining the trip.
"Looking forward to Kyiv," she said.
Borrell, the EU's High Representative for Foreign Affairs and Security Policy, also tweeted a picture of himself and von der Leyen setting out on their journey.
The European Commission chief is set to meet with Ukrainian President Volodymyr Zelensky "sometime" on Friday, according to Ukrainian presidential spokesperson Sergei Nikiforov.
The visit comes as the bloc approved its fifth package of sanctions against Russia on Thursday evening, notably imposing an import ban on Russian coal.
Ukrainian Foreign Minister Dmytro Kuleba told a NATO press conference in Brussels that the sanctions would signal "serious pressure" being placed on Russia, although he lamented the bloc's failure to target Russian oil and gas in the package.