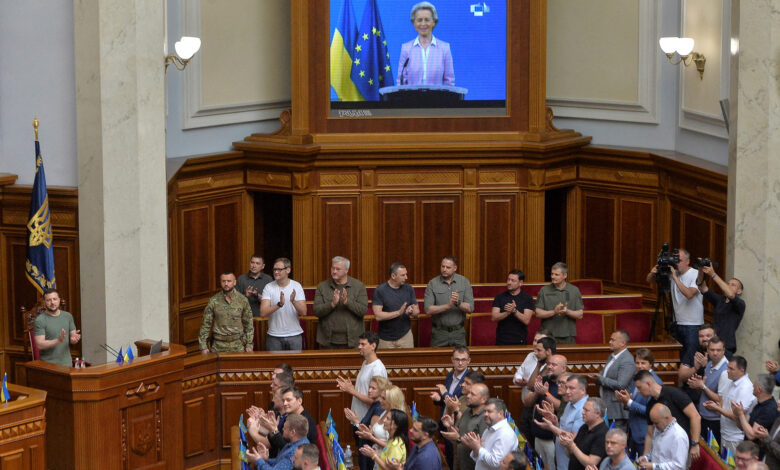 European Commission President Ursula von der Leyen on Friday reiterated her support for Ukraine for "as long as it takes," during a virtual speech to the Ukrainian parliament.
"Europe will stand up with Ukraine as long as it takes. We will not rest until you prevail. Your brave soldiers on the front line are making ultimate sacrifices to defend the soil of Ukraine and its people and behind the lines there are countless other Ukrainians working to support this national endeavour and they all hope for a brighter future for their country," von der Leyen told Ukrainian lawmakers.
She added that five months ago it would have been "unimaginable" for Ukraine to be given EU candidate status but that the country has a "very clear European perspective."
"It's a long road ahead but Europe will be at your side every step of the way, for as long as it takes. From these dark days of war until the moment you cross the door that leads into our European Union," she said.