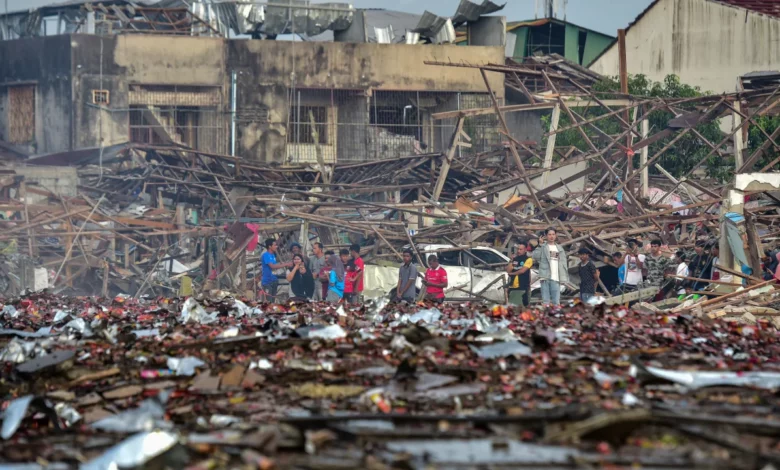 CNN
 —  At least 12 people were killed and 121 injured in an explosion at a fireworks warehouse in southern Thailand.
The incident – in the village of Mu No – reduced the warehouse and surrounding area to rubble, drone footage showed.
At least two of the victims were children, including a four-year-old boy and a eight-month-old baby girl, according to state run Radio Thailand.
Over a hundred houses were also damaged.
The cause of the explosion is under investigation but initial reports suggested there had been a welding error.
Police plan to charge the owner of the warehouse with a criminal offense for "causing the explosion and resulting in people's deaths and injuries and property damage," Narathiwat Provincial Police Commander Anuruth Imarb said in a press conference on Sunday.
"I have nothing left," said Samsueya Chuenchompoo, whose house was destroyed, according to the AFP news agency.
"I don't even have a roof over my head now. When there was a flood, I still could survive but now I really have nothing left."
Fireworks accidents are not uncommon in Thailand. Several people were reportedly injured in another blast in the northern city of Chiang Mai earlier this week.
Kocha Olarn reported from Bangkok and Teele Rebane wrote in Hong Kong.