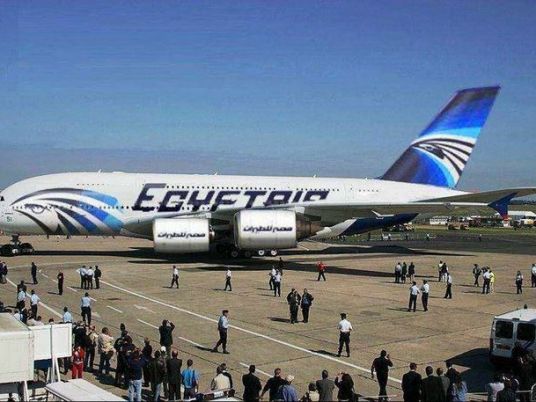 Exporters have voiced mixed reactions to the United States' decision to tighten restrictions on airborne imports coming from Egypt, a measure taken after the Islamic State said it planted a bomb on board a Russian plane that crashed in Egypt late October.
While some exporters found the decision normal in light of the current terrorist threat, others viewed it as a form of economic pressure, demanding a similar measure by Egypt on imports arriving to its ports.
The US had already announced that it was tightening security measures concerning air shipments from Cairo prior to giving specific details on the restrictions. Cargo will now need to be quarantined for 48 hours both upon arrival and before transits on domestic flights from local airports.
Gamal Moharam, who heads the American Chamber of Commerce in Egypt, said the measure by the US authorities was "a normal reaction" and could possibly apply to imports from other countries. Moharam said the current terrorist threat requires tightening of security measures at airports, urging EgyptAir to adopt similar measures with imports coming through Egyptian airports.
According to Moharam, the US move will not affect exports, especially non-perishable goods.
But Saeed Ahmed, chairman of the Home Textile Exports Council, said the US decision represented "a sort of economic pressure". According to Ahmed, it will not affect exports to the US and European markets if a similar measure is taken by Europe, adding that annual Egyptian textile exports to the United States stand at LE4.9 billion.
Edited translation from Al-Masry Al-Youm