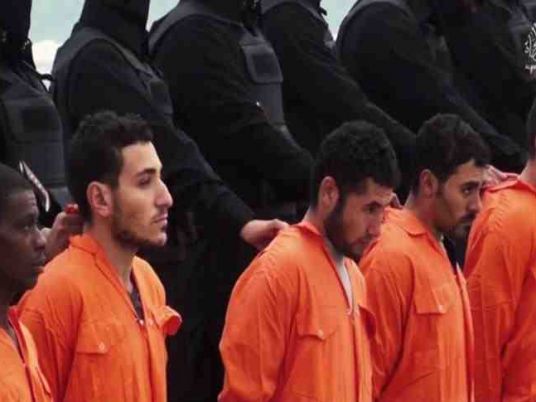 The families of Coptic Christians killed in Libya in February 2015 demanded Friday, that the victims remains be returned to Minya governorate.
Libya's Public Prosecution announced on Thursday that the perpetrators of the kidnapping and beheading of the 21 Copts have been arrested, after authorities discovered the murdered Egyptians in Sirte, Libya.
The families appealed to Egyptian authorities to intervene for the remains to be returned, and called on the Libyan judiciary to execute the perpetrators and photographers of the massacre in a public square, as well as publish their images on social networking sites.
Father of victim Essam, Samir Isak, expressed joy at the arrest of the perpetrators, calling for their revenge to be similar to what happened their sons. He demanded that the remains of the victims be found and handed over to their relatives.
For his part, Assistant Foreign Minister for Consular Affairs, Ambassador Khalid Rizk, said that the Foreign Ministry is considering the request of the families to return the remains, in coordination with the Libyan side.
Rizk said, in a statement to Al-Masry Al-Youm, that the proposal would take time, due to the procedures with Libyan authorities.
Edited Translation from Al-Masry Al-Youm