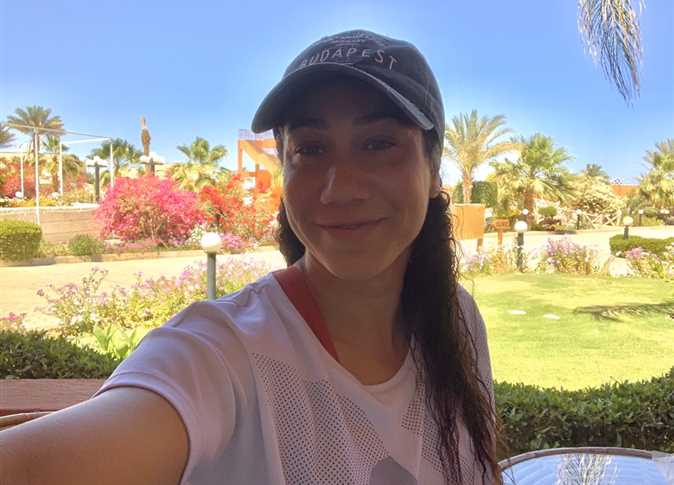 Egyptian international swimmer Farida Osman on Saturday said she had entered quarantine in Marsa Alam on Friday upon her return.
"Thank God, I arrived in Egypt yesterday with a group of athletes abroad, and currently I am in quarantine in Marsa Alam, which will be for two weeks," Osman tweeted.
She stressed on how important these quarantine measures, writing "I want to tell you that the quarantine procedures are very important, and all of those responsible for it are very helpful to us. I thank them for their great effort and interest in us."
Osman thanked the government for its hard work, especially in sending special flights to return them and hoped this period would pass smoothly.
Nicknamed "The Golden Fish", Osman was the first Egyptian woman to snatch the bronze medal in the 50m butterfly at the FINA World Aquatics Championships in 2017.
Aiming even higher, Osman dreams of earning a medal at the highly-anticipated Olympic Games in Tokyo.
Following her qualification for the 2014 NCAA Championships, the prize swimmer received the NCAA All-America honors. Her participation in the 2015 Pac-12 Swimming Championship was crowned with the second-straight conference title, according to the Swim Swam sports website.
Osman also broke the record as the first ever Egyptian to swim 100m freestyle and butterfly.
She represented Egypt at the 2012 Summer Olympics in London, where she won second place at the 50m freestyle, and at the 2016 Rio Olympics where she made a new Africa record at the 100m butterfly by finishing in 12th place at a time of 58.26, according to her Swim Swam bio.
Pushing her career ever forward, the international swimming champ won three medals at the Mediterranean Games; gold in the 50m freestyle (24.83) and 50m butterfly (25.48) and silver in the 100m butterfly (58.51), Swim Swam wrote.
A resort in Marsa Alam south of the Red Sea opened its doors on Friday for Egyptians returning from Washington as they enter quarantine for two weeks there.
Approximately 275 Egyptian passengers flew back from Washington at Marsa Alam Airport, amid tight security and medical procedures.
Employees were trained on how to deal with the quarantined guests and provide protection and their necessary needs in accordance with the World Health Organization's instructions.
According to medical sources, these procedures all fall under the state's framework to fight and prevent the spread of the novel coronavirus.
Egypt on Friday confirmed eight additional deaths and 120 new coronavirus cases, bringing the country's number of confirmed total cases so far to 985. Sixty-six people have died from the virus in Egypt.
The head of the Egyptian Cabinet's Crisis Management Chamber Mohamed Abdel Maksoud anticipates that Egypt will enter the third stage of coronavirus transmission soon after hitting 1,000 cases.
Once it hits a thousand infections and Egypt enters into stage three, infection rates will skyrocket compared to now. Worse still, infection sources will become untraceable to diagnosed cases.