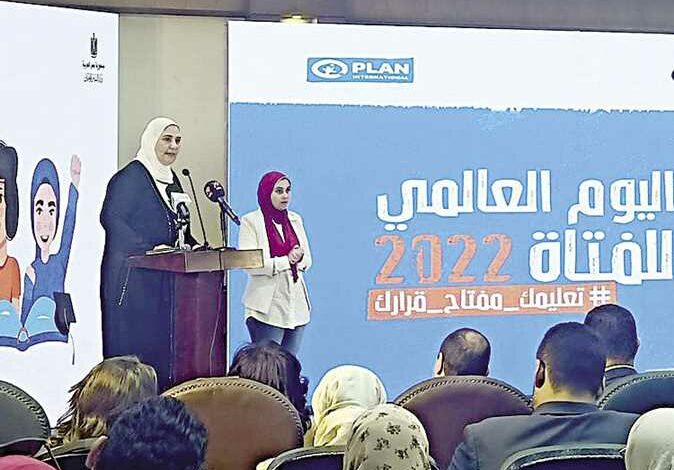 Egyptian Minister of Social Solidarity, Nevine al-Kabbaj, said that a recent population health survey showed a significant decrease in female genital mutilation (FGM) rates from 61 percent in 2014 to 27 percent by 2021.
During her speech at the celebration of the International Day of the Girl Child, Kabbaj added that the state is committed to protecting and supporting the rights of girls everywhere.
The political leadership paid great attention to the rights of young girls, with the ministry giving the matter top priority no matter their background and especially those who have suffered abuse.
2022 sees great strides
Kabbaj noted that 2022 was a distinguished year that saw more attention from the political leadership in supporting women and civil society.
She stressed that the ministry considers civil society an essential partner and executive arms to reach the most vulnerable families, and that it plays a pivotal role in that regard.
Kabbaj added that many initiatives and interventions to support girls have been implemented, as well as free reproductive health programs, family counseling, and women's hosting centers.
This year also saw great interest from the political leadership in supporting civil society, she said, explaining that an awareness program is being implemented in 580 villages, especially in Upper Egypt, in schools and universities.