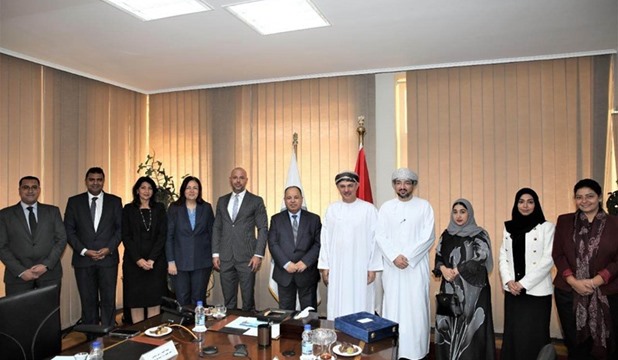 Finance Minister Mohamed Maait has called for "deepening" Arab economic partnerships and achieving integration among Arab states to be able to overcome the current global challenges, notably the repercussions of the coronavirus pandemic and the Russian-Ukrainian war.
Maait made the remarks during his meeting in the Omani capital Friday 25/11/2022 with chairman of the Board of Directors of the Muscat Stock Exchange (MSX) Mohammed Mahfoudh Al Ardhi.
Minister Maait said Egypt enjoys promising investment opportunities in different sectors, especially with regard to green transition projects.
Maait added the Egyptian economy has become more resilient in the face of external shocks, thanks to gains of the economic reform program that helped the country take proactive measures for backing various economic sectors, while expanding social protection programs for the most needy families affected by the ongoing inflation wave.
The Minister stated that Egypt looks forward to increasing Omani investments in the country and strengthening the volume of bilateral trade, particularly in light of solid historical relations between the two countries.
On his part, chairman of the Muscat Stock Exchange said Omani investors are interested in taking part in Egyptian development projects, asserting that enhancing bilateral economic cooperation and exchanging expertise with Egypt and Arab states have become more urgent to address the current global crises that took their toll on various countries.