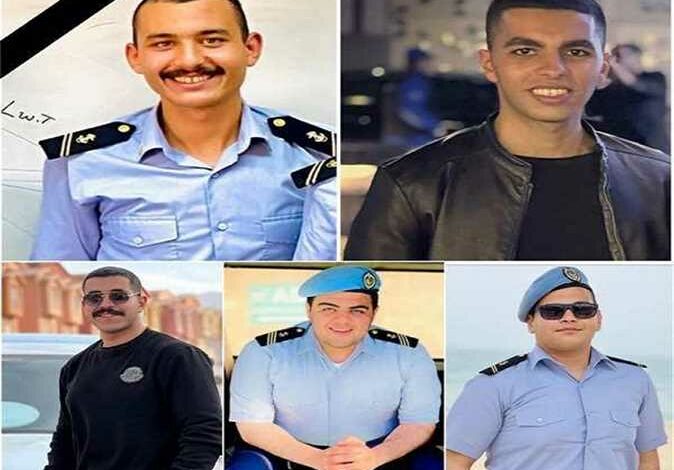 Five students of the Arab Academy for Science, Technology and Maritime Transport were killed on Monday evening, in a car crash on the international coastal road, between the governorates of Kafr el-Sheikh and Beheira, while they were heading to the Academy's headquarters in Alexandria.
Eyewitnesses said that the accident resulted from the collision of a private car in which the students were traveling against a truck-trailer, near Rosetta checkpoint, before the Zakaria Bridge within the Motobas City.
The security services in Kafr el-Sheikh Governorate received a report on the accident.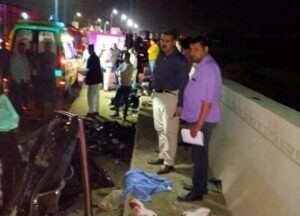 The security services moved to the site of the accident, and found that the five students were riding in a car.
It later eventuated that 3 of them were from Dakahlia Governorate, the fourth from Fayoum and the fifth from Damietta.
Eyewitnesses confirmed that the trick-trailer crashed into their car from behind, so it turned around and then hit the concrete barrier.
Ambulances moved to the location of the report and the bodies of the victims were transferred to the Rosetta Central Hospital mortuary.
A medical source revealed that the accident resulted in the death of 5 students: Ahmed Ahmed al-Saeed al-Shalakany, 21, Mohamed Gamal Hussein Mohamed, Ahmed Abdel-Rahman, Adham al-Shabrawi Khamis Mohamed, and Mohamed Mohamed Mesbah al-Saeed, 21, all of them in the fourth year (graduation year).
The Arab Academy for Science, Technology and Maritime Transport in Alexandria mourned its five students.
The Academy issued a statement saying: "With hearts that believe in God's decree and destiny… I mourn with great sadness and sorrow the death of the late students in the fourth year following a tragic accident."
President of the Academy Ismail Abdel-Ghaffar expressed his sincere condolences and sympathy to the families of the students.
Abdel-Ghaffar continued: "I pray to God Almighty to have mercy and forgiveness for the martyrs, and to inspire their families patience and solace."
Al-Masry Al-Youm broadcast live from the scene on the international coastal road accident.