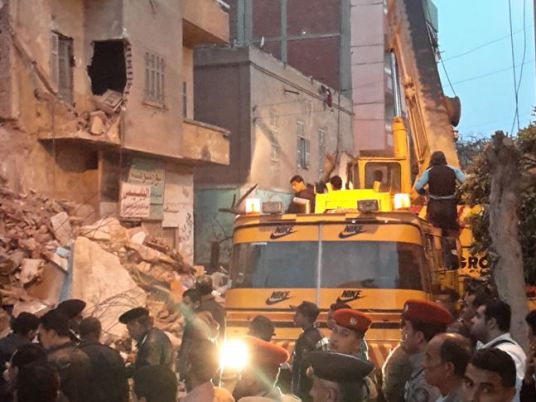 An empty three-storey building collapsed Wednesday morning on Talaat Harb Street in downtown Cairo, causing the destruction of part of a school close to the building and the suspension of traffic flow.
According to Youm7, five students from Talaat Harb Vocational School for Girls suffered minor injuries of cuts and bruises as a result of the collapse.
The Civil Protection Forces and the police evacuated the students and removed rubble from the school site and by-streets.
No deaths have so far been reported.