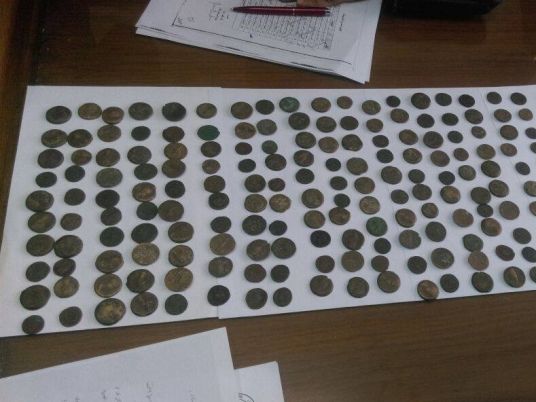 The Egyptian Public Prosecution ordered the pretrial detention of five suspects on Monday pending investigations over charges of stealing antiquities from the headquarters of the Museum of the Faculty of Archeology at Sohag University.
Various users on social media circulated news regarding the theft of antiquities from inside a university museum in Sohag Governorate.
This coincided with the police confirming the theft at the Museum of the Faculty of Archeology, Sohag University, leading the Public Prosecution to take charge of the investigations, an official statement of the prosecution stated.
Prosecutors inspected the surveillance cameras at the scene of the incident which showed how the defendants entered the museum by breaking the locks and then breaking the display windows to steal the artifacts, according to the statement.
The Dean of the University, the head of the Islamic Archeology Department, the Museum Secretary, and the director of university security confirmed during investigations the theft of more than fifty artifacts out of about six hundred and thirty-seven artifacts in the museum attributed to different eras.
The security director at the Sohag University said that no guard is appointed to secure the museum specifically, and that the museum is secured by the guards of the university.

Police investigations identified the perpetrators of the crime and they were arrested with the stolen items in their possession.
The Public Prosecution interrogated the five defendants. The first and second admitted their agreement to steal the museum. They agreed that the first will break into the museum while the second will cover the surveillance cameras.
The third defendant transferred the artifacts using her car. According to the testimony of other defendants, she did not know that what she transferred in her car were stolen artifacts.
The rest of the defendants denied the accusations brought against them.
"The Public Prosecution has therefore ordered the pretrial detention of the accused, pending investigations, and examination of the seizures," the statement concluded.