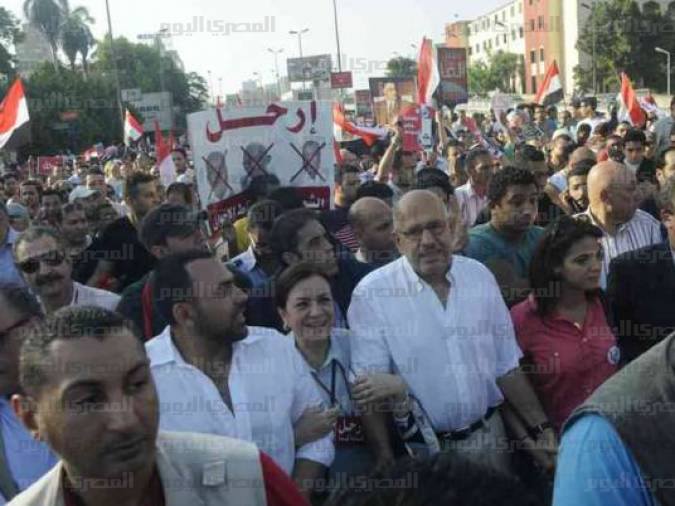 Ahmed Ramy, spokesperson for the Muslim Brotherhood's Freedom and Justice Party (FJP), has said that the party does not recognize the appointment of Hazem al-Beblawi as prime minister and Mohamed ElBaradei as vice president for foreign relations in Egypt's interim administration.
"It is a deal with the coup," he said. "It is an assault on legitimacy."
Khaled al-Sherif, media advisor for the Jama'a al-Islamiya's Construction and Development Party, said the party rejects any form of new government after Mohamed Morsy was toppled from his post Wednesday.
"ElBaradei overthrew democracy and Beblawi was forced on the people," he claimed.
Edited translation from Al-Masry Al-Youm