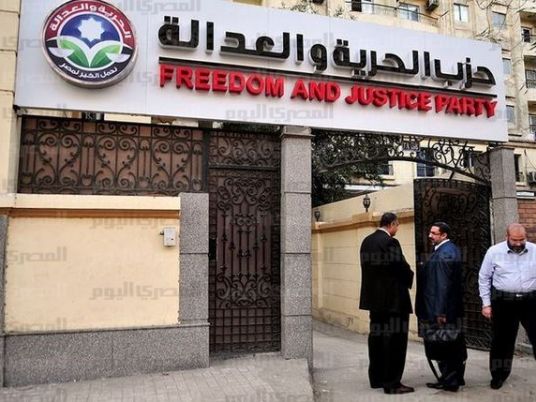 Police have released Muslim Brotherhood's Freedom and Justice Party (FJP) leading figure Helmi al-Gazzar. FJP said he has arrived at his house on Saturday.
Gazzar was arrested upon accusations of premeditated murder and possessing weapons and ammunition in Bein al-Sarayat incidents.
Giza Criminal Court upheld on Wednesday the decision to release three Brotherhood figures including Gazzar, Abdel Moneim Abdel Maqsoud and Mohamed al-Omda on LE100,000 bail each pending investigations over inciting violence and murder of protesters at the vicinity of Cairo University, Nahda Square and Bein al-Sarayat area.
Edited translation from Al-Masry Al-Youm