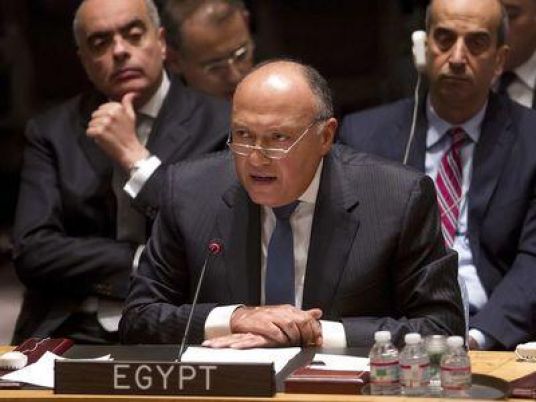 Egypt's Foreign Minister Sameh Shokri has, for the second time, asked for the removal of a microphone belonging to the Qatari-run al-Jazeera channel during a conference in Khartoum.
Shokri was speaking during a conference of foreign affairs and irrigation ministers from Egypt, Sudan and Ethiopia on Sunday, when he asked that the channel's mike be moved away, to which the conference's organizers acquiesced.
The minister took a similar action two weeks ago during an earlier round of talks among the three countries on Ethiopia's disputable Grand Renaissance Dam.
Since 2013, al-Jazeera has been the subject of fiery attacks from Sisi's government and allied media who have accused it of biased reports in favor of the Muslim Brotherhood government which Sisi overthrew. The channel maintains that the Brotherhood ouster was a military coup.
Egypt had prosecuted seven journalists from the network for disseminating false news during the uprising against Morsi, but later deported them and offered them an official pardon after conviction.
Edited translation from Al-Masry Al-Youm