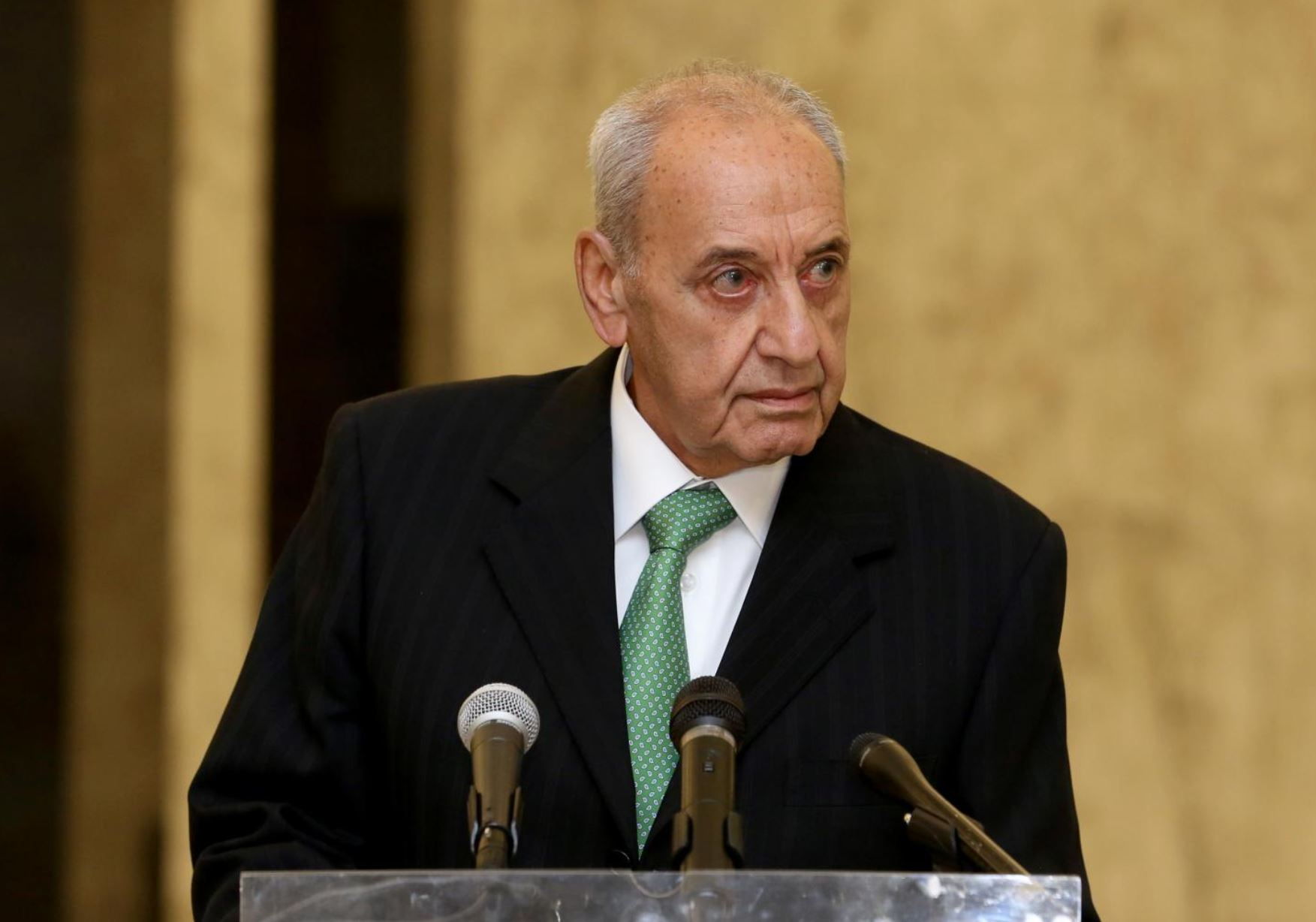 Nabih Berri has won the presidency of the Lebanese Parliament for the next four years from the first round by an absolute majority.
He received 65 votes out of 128 votes, while votes of 33 MPs were made void for writing phrases on the voting paper, and 40 deputies voted by leaving the ballot blank.
This came in the inaugural session of the new parliament, on Tuesday, headed by Berri, in his capacity as the oldest parliamentarian and the secretariat of the youngest parliamentarian, at the parliament's headquarters in Nejmeh Square in the center of the capital, Beirut.
Berri's victory with the presidency of the House of Representatives for the seventh time in a row comes after he was elected to the presidency for the first time in October 1992, then was elected in the 1996, 2000, 2005, 2009 (which was extended for several years) and 2018.
Berri was the only candidate for the presidency of the Parliament, however the Lebanese constitution stipulates that elections be held for the position of Parliament Speaker, even if he was the only candidate to win an absolute majority (65 votes), and if he did not obtain it, a second round of elections would be held and then a third round whose result would be valid with a relative majority.
If the votes are equal, then the oldest is considered elected, and therefore Berri had to obtain an absolute majority (65 votes) in the first or second round, or a relative majority (the largest number of votes) in the third round.
The session of the parliament was attended by members of the caretaker government headed by Najib Mikati, Lebanese Army Commander General Joseph Aoun, and some Arab and foreign ambassadors, journalists and media professionals who were invited as observers.