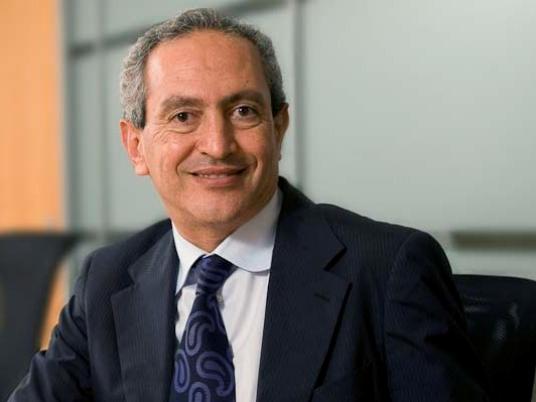 Forbes updated Nassef Sawiris' net worth to record US$7.9 billion after it witnessed a significant $1.5 billion rise over the past few months owing to several recent business successes.
Sawiris' wealth jumped from $6.4 billion to $7.9 billion according to Forbes' recordings last month, shown on Sawiris' Forbes profile.
Most importantly, Aston Villa, co-owned by Nassef Sawiris, has seen a year full of successes, including the club's qualification to join the next season of the Premier League after having been out of the race for three seasons, according to 90min Football news website.
In 2015, Nassef divided his Orascom Construction Industries into two units: OCI and Orascom Construction, Forbes reported.
Sawiris is the chief executive of Netherlands-based natural gas global tycoon OCI, which recently participated in a strategic partnership that was doubtlessly behind the boost in his wealth.
Last June, OCI NV issued a press release announcing a partnership deal with ADON, Abu Dhabi's leading oil company and energy producer. ADON will incorporate its fertilizers industry into OCI's nitrogen fertilizer production to found the new fertilizer leader Joint Venture (JV).
The statement avowed that JV will be the largest fertilizer producer in the MENA region.
The statement said that the joint entity recently formed out of the two energy giants expects annual revenues of $1.74 billion, noting that OCI, which is run by Nassef, will own a stake of 58 percent in the project, while ADNOC will get 48 percent.
Forbes has previously ranked Nassef as the 252nd richest man in the world, and fourth in Africa. Forbes' "Richest Arab billionaires in 2019" list profiled Nassef Sawiris as the world's richest Arab for the second consecutive year while the same list also features his brother Naguib Sawiris, whose business is focused in telecom with a net worth of $2.9.
His Forbes profile claims that he has considerable stakes in LafargeHolcim and
. He is among the Adidas supervisory board members.
The Egyptian billionaire, who is the CEO of Orascom Construction Industries and a global engineering icon, has been one of the University of Chicago's board members since 2013.
Nassef Sawiris established a fellowship program that included student exchange between Cairo University and Chicago University. A few months ago, Nassef Sawiris along with the Sawiris Foundation gifted the University of Chicago Booth School of Business a grant worth $6 million to launch the first custom-designed executive education program in El Gouna.
Under the Chicago Booth Executive Program held in El Gouna, participants coming from Egypt's private and public sectors will get to attend 14-day sessions staring this year and ending in 2021, the University noted.
"I am excited to support the launch of a new Chicago Booth program in Egypt, bringing the school's strength in executive education to emerging leaders in the public and private sectors of Egypt and the wider region," Nassef, an alum of the college, stated.