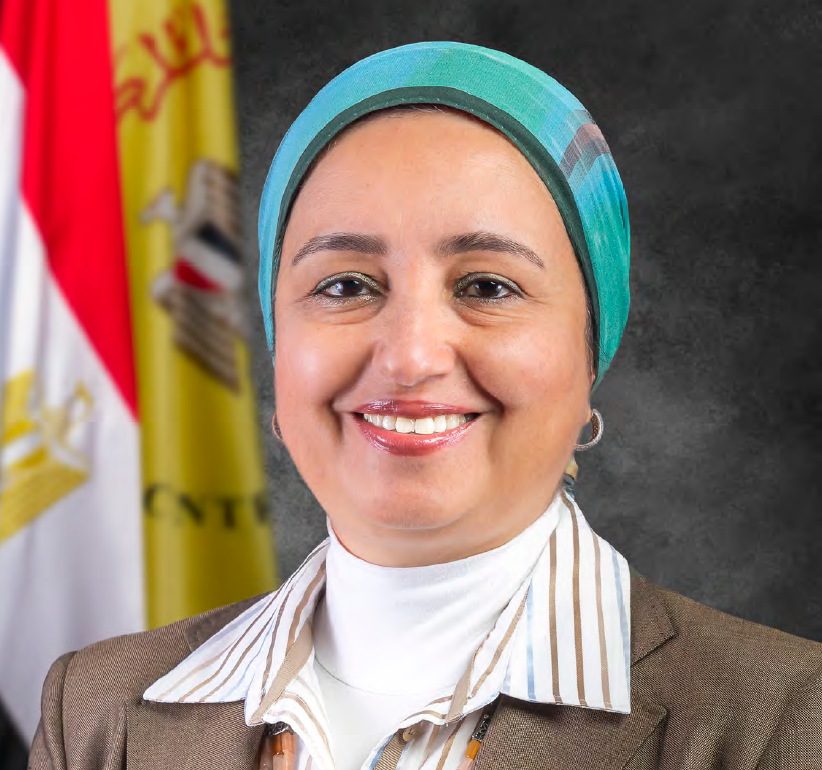 Forbes Middle East ranked Egypt's Deputy Central Bank Governor Lobna Helal, as the second most powerful Arab businesswomen.
"Helal is no stranger to making history—or navigating turmoil. When presented with the opportunity of returning to the CBE in 2015—and taking on the immense responsibilities that came with it—she gladly left behind her comfortable private sector job,"  Forbes' Samuel Wendel said.
Helal was the first woman ever appointed as deputy governor of the Central Bank of Egypt in 2011. Though she resigned two years later, she wasn't gone long. In 2015, she was appointed again by President Abdel Fattah al-Sisi. Now back with the CBE, Helal once again found herself "in the midst of an uncertain economic situation."
Nothing compares to doing something that can impact the whole nation, Helal told Forbes.
In her role, Helal is responsible for the CBE's monetary policy, currency reserve management, IT, research, operations and foreign relations sectors. She's also a member of the Monetary Policy Committee, the National Payment Council (headed by Sisi) and the Coordination Council (headed by the Prime Minister).
Helal played an active role in banking reform during the tenure of Governor Farouk al-Okda, overseeing a consolidation program that reduced the number of banks in Egypt from 57 to 39.
She coordinated the settlement of non-performing loans that state-owned enterprises had with state-owned banks.
Helal says the overall reforms initiated by the CBE during those years were critical in strengthening the banking sector ahead of an impending era of turmoil.
Egypt is currently grappling with soaring inflation, part of a larger economic struggle that has played out in recent years in the Arab world's most populous country.
Helal stressed there's no easy way around this challenge. Stamping out inflation will take time and will require Egypt's monetary and fiscal policymakers to work together closely.
"There's a lot of challenges and collective actions that need to be taken in the coming few years," Helal told Forbes.
The CBE, as Egypt's monetary authority, is one of the institutions on the front line of the effort to reverse that. "From a monetary policy perspective, our concern at the moment is really inflation," says Helal.
Helal was born in Germany in June 1961. She attended high school in Egypt before enrolling at the American University in Cairo, where she received a BA in political science in 1983. She followed that with a Master's degree in economics a few years later.
Helal began her career by working at a series of banks in Egypt, first of which was the Arab African International Bank, as part of its international finance and investment department. She followed that with a stint at the Egyptian American Bank, in its capital markets department.
In 1996, Helal moved to EFG-Hermes, becoming its first female executive director of investment banking. Leading a team of investment bankers, she specialized in mergers and acquisitions and the structuring of fixed income instruments and securitization.
Helal left EFG-Hermes to join the CBE in 2004. Her first role at the CBE was heading its banking sector reform unit.
Between her moves, she became chair and managing director of the Egyptian Company for Mortgage Refinance.
Helal also serves as deputy chair of the Egyptian Banking Institute, the official training arm of the central bank, and recently joined Telecom Egypt's board.
You can check out the full list of Forbes' 100 most powerful businesswomen here.