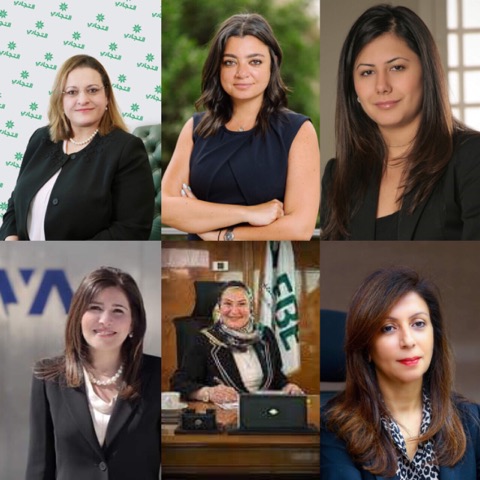 Forbes featured nine Egyptian women in its  "Middle East's 100 Power Businesswomen 2020" list, which highlights women in the MENA who have shattered the glass ceiling to thrive in their respective careers, despite obstacles that continue to keep women out of the labor market in the region.
Featuring women from 23 different countries in the region, the list's top 10 rankings were dominated by Saudi women. They were followed by nine Egyptian women, eight Lebanese women, and another eight women from Oman.
The majority of those featured on the top 100 list are self-made businesswomen, all of whom work in a variety of sectors, including finance and banking. Sixteen women on the list founded their own companies.
Below are the nine Egyptian women introduced in Forbes' 2020 list.
Mona Zulficar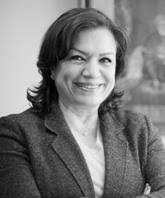 Ranked number 24 in Forbes' "Middle East's 100 Power Businesswomen 2020," Zulficar works in law and has played a vital role in drafting crucial economic legislation as an advisor to different governmental agencies. She also works on enhancing existing laws, and was appointed a member of the board of the national drafting committees for the new Telecom Law, as well as the new Capital Market Regulations.
Pakinam Kafafi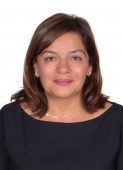 Kafafi has served as the CEO of Egyptian energy company TAQA Arabia for seven years and oversaw efforts to boost revenues at the oil and gas company, which generated $370 million in 2018. She was ranked number 31 in the Forbes list.
Elham Mahfouz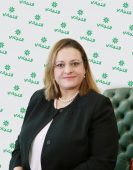 Ranked number 33 in the list, Mahfouz is the CEO of the Commercial Bank of Kuwait, which achieved a net profit of $210 million in 2018, according to Forbes.
 Yasmine and Farida Mohamed Farid Khamis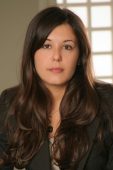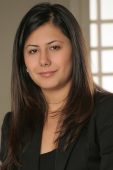 The two Egyptian women, daughters of prominent businessman Mohamed Khamis, jointly run their family business and were ranked number 40 in Forbes' "Middle East's 100 Power Businesswomen 2020." Yasmine and Farida are executive board members of one of the world's largest carpet manufacturing companies, Oriental Weavers Carpets Co., the flagship company of the Orientals Group. Oriental Weavers saw $500 million in revenues in 2019.
Hend El Sherbini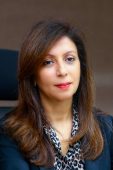 Sherbini, ranked number 53, heads Integrated Diagnostics Holding, a healthcare company that has branched out in diverse countries across the world, including Egypt, Jordan, Sudan, and Nigeria. In 2018, the company served nearly seven millions clients across over 400 branches, with revenues exceeding $140 million.
Mervat Zohdy El Sayed Soltan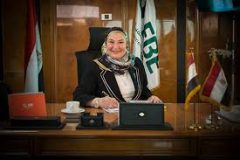 Soltan, ranked number 60, is the chairperson of the Export Development Bank of Egypt. She oversaw the bank boost its possessions to over $3.2 billion. During the 2019 fiscal year, the bank made $138 million.
Reem Asaad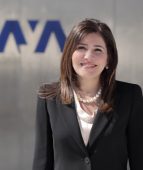 Asaad, ranked number 69, is the CEO of The Raya Contact Center, a Business Process Outsourcing (BPO) and Contact Center Outsourcing (CCO) Service Provider that serves thousands of clients around the globe, including Forbes' Global 2000 companies in the Middle East, Europe, Africa and North America.
Abir Leheta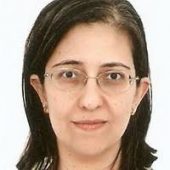 Leheta, who was listed as number 81, heads the Egyptian Transport and Commercial Services Company (EGYTRANS), a leader in the logistics sector, where she directs 350 employees across eight branches located in main ports and airports.
Noha El Ghazaly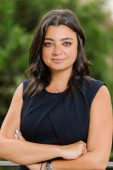 Under the leadership of Ghazaly, Pharos Holding For Financial Investments raised revenues, creating a new pipeline that exceeds $1 billion in transaction value, according to official figures released by Forbes. Ghazaly was ranked number 92 on the Forbes list.
Forbes clarified that the top 100 businesswomen make waves in the MENA were selected based on certain criteria, such as the size of the business led by the individual, the milestones that business has achieved, and their overall work experience.
Photo credit: Forbes and The Oriental Weavers Company's official website