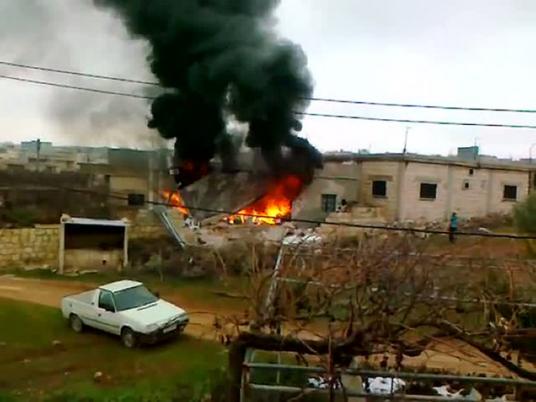 Egyptian Foreign Minister Mohamed Kamel Amr said Thursday that Syrian opposition groups should reach a unified vision to solve the crisis in the country.
Amr said that the Syrian opposition should reach an agreement on how to stop the violence, which is increasing. He said that this should take place within the framework of the Arab League.
During a meeting with members of Friends of Syria, held on the sidelines of Global Counter-Terrorism Forum in Istanbul, Amr stressed Egypt's belief in the importance of drumming up support for the UN mission, while evaluating its success on the ground, as the only available path to stopping the bloodshed.
The meeting was attended by the foreign ministers of the United States, Turkey, France, Germany, Italy, the United Arab Emirates, Saudi Arabia and Qatar. The meeting discussed the situation in Syria and reviewed developments in the UN mission.
More than 11,000 Syrians have been killed by military and security forces since the start of the uprising against President Bashar al-Assad.
Edited translation from MENA