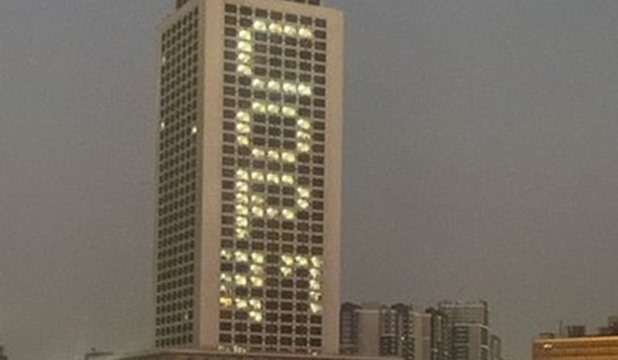 The Egyptian Foreign Ministry on Saturday lit up its main building with the acronym "COP27" to mark the start of the 27th session of the Conference of the Parties (COP27) which will kick off tomorrow in the Red Sea resort city of Sharm El-Sheikh.
Egypt is hosting the summit from 6 to 18 of November.
The global climate event offers a great opportunity to consider climate change impact on Africa, push for implementing the Paris Agreement as well as the outcomes of COP26, and mobilize global climate action.
During a procedural session tomorrow, Foreign Minister and COP27 President-Designate Sameh Shoukry will take over the summit presidency from COP26 President Alok Sharma.
The incoming Egyptian COP27 Presidency has identified a range of topics focused on enhancing implementation and raising ambition on broad range of issues related to climate change.
Egypt has further designated several thematic days for focused discussions, including through side events, panel discussions, round tables and other interactive formats to deliberate on and share with wider audience. These include: Finance Day, Adaptation and Agriculture Day, Water Day, Decarbonization Day, Science Day, Solution Day, Gender Day, Energy Day, Biodiversity Day, Youth and Future Generations Day, Ace and Civil Society Day.
The Paris Agreement is a legally binding international treaty on climate change. It was adopted by 196 Parties at COP 21 in Paris, on December 12, 2015 and entered into force on 4 November 2016.
Its goal is to limit global warming to well below 2, preferably to 1.5 degrees Celsius, compared to pre-industrial levels.