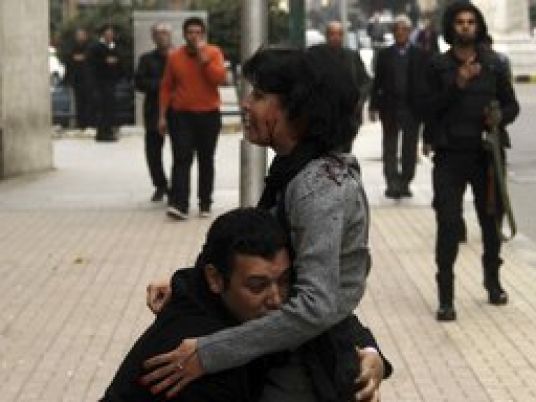 Egypt's Forensic Medicine Authority (FMA) removed its spokesperson, Hesham Abdel Hamid, from his post on Tuesday, apparently over televised remarks he made concerning the death of an activist.
FMA chief Mahmoud Ali circulated a bulletin, a copy of which was obtained by Al-Masry Al-Youm, in which he directed all workers in the agency not to give any media statements involving technical details related to their work.
Abdel Hamid said he was accused by his superiors of delivering televised statements without prior permission.
The decision came after Abdel Hamid spoke late Saturday with Sada el-Balad's Ahmed Moussa about the death of socialist activist Shaimaa al-Sabbagh.
Sabbagh died as a result of birdshot during a symbolic march in downtown Cairo on 24 January that marked the fourth anniversary of the 2011 uprising against Hosni Mubarak. A police officer was referred to criminal court earlier this month for his involvement in her death.
Abdel Hamid told the channel that birdshot is not deadly if shot from a long range, like in Sabbagh's case, but explained that it was the activist's "skinny" frame that caused her death.
Edited translation from Al-Masry Al-Youm