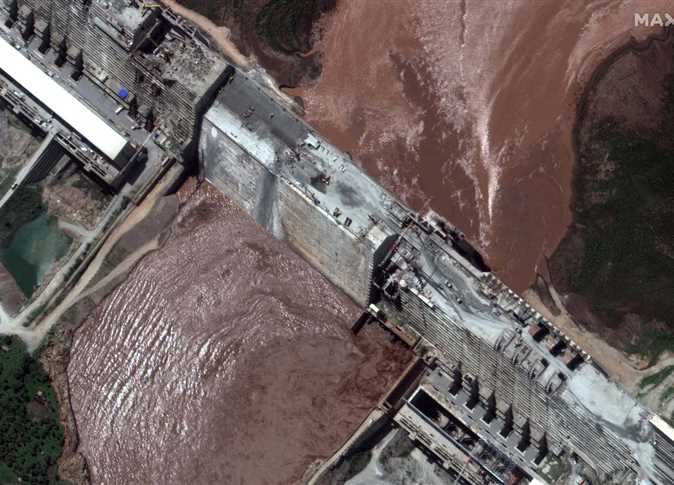 Egypt's former Minister of Irrigation Mohamed Nasr Allam has condemned an Ethiopian announcement stating that the Grand Ethiopian Renaissance Dam will generate electricity within 12 months, describing it as "international thuggery". He added that the international community should not remain silent on this issue.
In a telephone interview with the TV show "Ala Nasolity" (On My Responsibility) on the Sada al-Balad channel, Allam said that the international community must band together to stop Ethiopia's "bullying" and urge it not to end its filling before an agreement is reached, or else face international sanctions should be imposed.
"Egypt does not mind filling the dam or the generation of electricity to help our brothers in Ethiopia, but only on the condition it will not harm the Egyptian people and to agree on points of contention," he said.
The African Union bears part of the responsibility, he added, as it lacks the means of force to make the negotiations between Egypt, Ethiopia and Sudan succeed.
He pointed out that while Egypt can resort to the International Court of Justice, it is better to first work along different paths and cooperate with the African Union before resorting to it.

Ethiopia continues to show stubbornness in negotiations, and the last few rounds of talks have resulted in no progress, Allam said.
Egypt's Ministry of Irrigation and Water Resources announced late August that negotiations on the GERD have once again stalled due to continued disagreements between Egypt, Ethiopia, and Sudan on legal and technical points regarding the proposal to be presented to the African Union.
A meeting between the water ministers from the three countries on August 28 did not result in a unified draft proposal to be presented to the African Union bureau, headed by South Africa.
The meeting was held under the auspices of the African Union and in the presence of observers from the AU Bureau member states, the US, the European Union, and experts from the AU Commission.