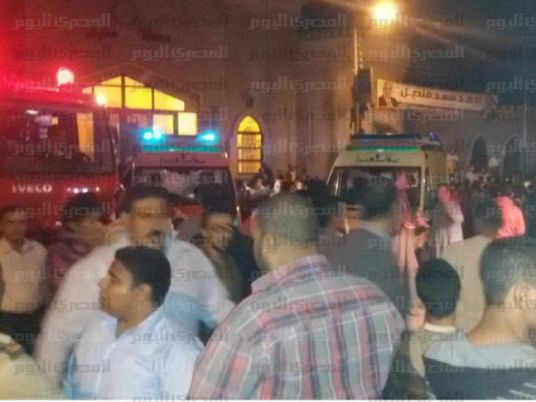 Egypt's state television announced on Wednesday night that two police officers and two civilians were killed and 12 people were injured after a bomb exploded inside the Menouf train station in Cairo.
The explosion occured in front of the station's police unit. Five fire trucks rushed to the scene and put the fire out.
The injured were taken to a nearby hospital.
The incident caused damages to the station's gates, which prompted security to close it down and cordon the area off.
Eye-witnesses told Al-Masry Al-Youm that police managed to defuse two other IEDs.