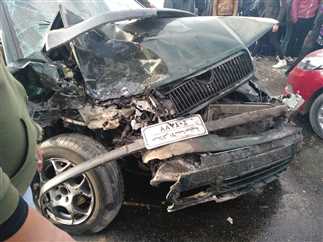 Four people were killed and one person was injured on Wednesday afternoon after their vehicle rolled over in a water canal on the Faqous-Hussainiya road, in front of Qantir village in Sharqiya Governorate.
According to investigations, the deaths were due to drowning while the lone survivor was pulled out of the water and taken to hospital for first aid and necessary treatment.
The bodies were lifted by river rescue forces, and they were transferred to the Faqous Central Hospital mortuary at the disposal of the investigation authorities.