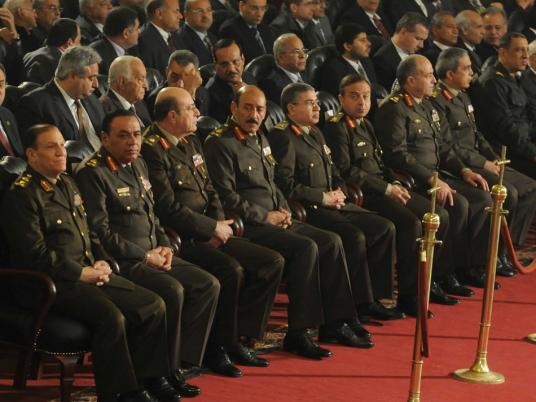 France on Tuesday voiced concern that Egypt's military appeared to be clinging to power after a pivotal presidential vote, and called for a speedy return to democracy.
Egypt's ruling military council announced de facto martial law just after the election, giving the armed forces control over the legislature and state budget.
It also granted the generals veto power on a new constitution to be written by a hand-picked panel.
"A quick and orderly handover of all powers to the civil authorities elected democratically is the best way to respond to the aspirations of the Egyptian people," foreign ministry spokesperson Bernard Valero told reporters.
"We would like the political actors to take this path through dialogue," he said.
As polls closed on Sunday evening in Egypt, the ruling military issued a new constitutional document replacing an original declaration issued in March 2011 after an uprising that ousted the regime of Hosni Mubarak.
The document effectively stripped authority from a new civilian government.