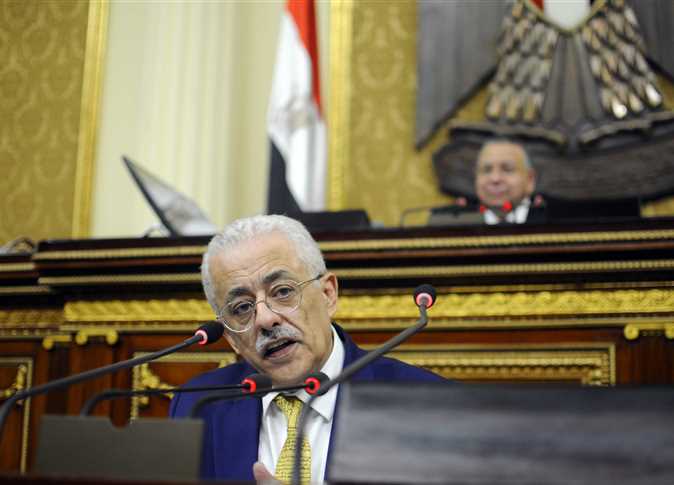 Egyptian Education Minister Tarek Shawki said on Saturday that the issue of free education should not be left without discussion and requires reconsidering.
"People pay money to any place except the government, and the evidence is the money spent annually on private tuition lessons. For whom education should be free? Those who have two children or those who have 10 children?!" Shawki said.
The Education Minister's remarks came during a meeting of a House of Representatives committee on Saturday, sparking a storm of controversy and speculation that the minister wants to abolish free education, a right enshrined in the country's constitution.
Article 19 of Egypt's constitution stipulates, "The State shall provide free education in the various stages in the State's educational institutions according to the Law."
The controversy prompted the minister to clarify his statements on Facebook.
Shawki explained that discussion regarding the economics of education is a necessary topic to be discussed in community dialogue.
"The free education provided for in the constitution was not realized properly. And the evidence is the expensive cost of lessons which poor and rich alike complain about. So the reality that education is expensive and not free," the minister said.
"And therefore I see it normal to face this reality with study and research, while we said nothing about the abolition of constitutional entitlement at all and did not ask for this."
"We invited MPs to study this reality which contradicts the Constitution and study the economics of education and how we will face the high cost now and in the future with better solutions to make use of what we spend on education to achieve real social justice and higher quality of Egyptian education," Shawki said.
Edited translation from Al-Masry Al-Youm