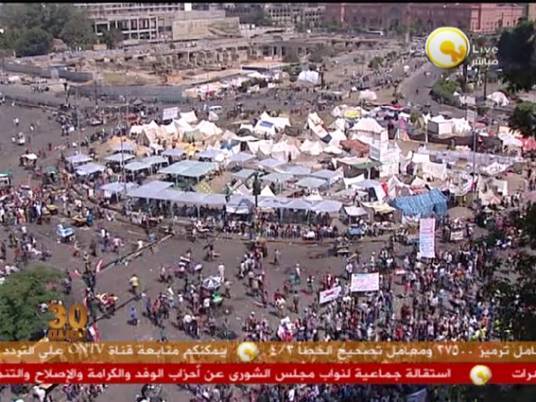 The Free Egyptians Party said it has observed a campaign of "organized sexual harassment" inside Tahrir Square since the outbreak of 30 June protests against President Mohamed Morsy.
Cases of sexual violence there, and in other demonstrations across Egypt, represented "failed attempts to keep a regime that has lost its legitimacy," the party said.
In a Monday statement, the party warned against attempts to "terrify" females, smear the revolution and intimidate protesters. It stressed that women played a vital role in peacefu demonstrations.
Egyptians would not accept these efforts to tarnish the country's revolution, the statement said, adding that they knew that those carrying out sexual assaults on women aimed at keeping them away from Tahrir Square.
The Free Egyptians Party called on protesters to contact the "Against Harassment" group and volunteer to help halt the spread of sexual violence during protests. It meanwhile urged people to take to squares throughout Egypt until the regime falls.
Edited translation from Al-Masry Al-Youm