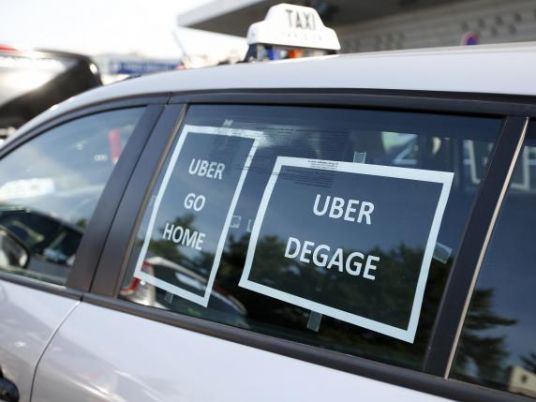 App-based taxi firm Uber has been ordered to pay 1.2 million euros (US$1.3 million) to a French taxi group by a Paris court, according to documents seen by AFP on Wednesday.
The payment to the National Union of Taxis (UNT) followed a complaint that Uber drivers were acting as traditional taxis — waiting in the street in the hope of picking up passengers.
The ruling comes on a second consecutive day of large-scale protests by taxi drivers angry over the impact of Uber, which Paris dispatchers say has taken up to a third of their business.
Uber France was accused by the UNT of being "ambiguous" in its communications with drivers about the rules for private hire cars, which under French law are supposed to head back to their garages after each fare, rather than park or circulate on public roads.
Uber denied the charges, saying it "regularly informs" its drivers of the need to return to their garages after a journey.