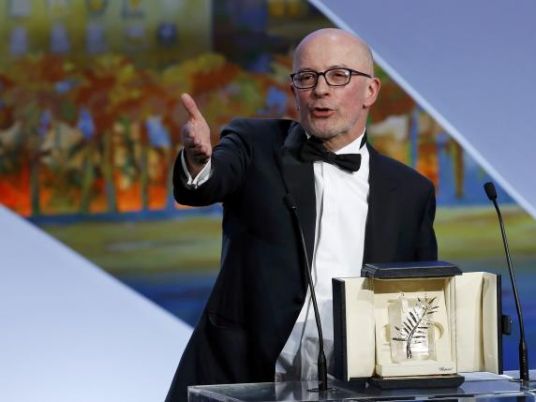 French film "Dheepan" won the top Palme d'Or prize for director Jacques Audiard at the 68th Cannes International Film Festival on Sunday, crowning a good night for French cinema which took two other awards.
The film tells the story of Tamil refugees from the Sri Lankan civil war trying to make a new life on a violent and drug-infested French housing estate.
"I'm very moved. Winning a prize from the Coen brothers is something that is exceptional," Audiard, who has won two smaller Cannes awards in the past, told the closing ceremony. "I'm thinking of my father."
American directors Joel and Ethan Coen presided at this year's festival.
France's Vincent Lindon won best actor for French director Stéphane Brizé's film "La Loi du Marché" (The Measure of a Man), in which he plays a man who loses his job and is forced to take one as a floorwalker in a supermarket that has a secret plan to get rid of employees to boost the bottom line.
"It's the first time I win a prize in my life," Lindon said. "I dedicate this prize to all those people who are not deemed to live up to what they deserve and who are citizens that have been abandoned a little."
The best actress prize was shared between America's Rooney Mara for her role in Todd Hayne's "Carol" and French actress Emmanuelle Bercot in French director Maïwenn Besco's "Mon Roi" (My King).
The second prize went to Hungarian director Laszlo Nemes for "Saul Fia" (Son of Saul), while Greek director Yorgos Lanthimos' film "The Lobster" came in third. Taiwanese director Hou Hsiao-Hsien won the best director award for "Nie Yinniang" (The Assassin).
Scott Roxborough, a critic for the trade publication The Hollywood Reporter, said Audiard had been in the running for a Cannes award for a long time.
"I don't think it's his best film but it's a hot topic … It honors the director and sends a political message at the same time," Roxborough said.