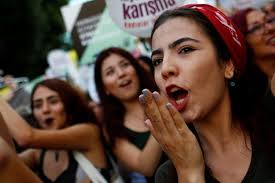 The Plant Quarantine Department in Port Safaga blocked a 59,000-ton shipment of French wheat on Sunday, imported for the Public Authority of Supply, after discovering poppy seeds inside it.
Samples of the French wheat shipment were sent to the Laboratories of the Ministry of Agriculture and Agricultural Research Center (ARC) for inspection. The results of the tests proved the shipment was infected with poppy seeds.
Eating even a small amount of poppy seeds can produce positive results on a urinalysis intended to show drug use.
The Plant Quarantine Department previously stopped 63,000 ton-shipment of Romanian wheat in August after they discovered it was infected with Ergot fungi.
The 59,000-ton shipment was supposed to be allocated to the flour mills for subsidized bread production in the Upper Egypt governorates, the Red Sea Ports Authority stated.
Edited Translation from Al-Masry Al-Youm