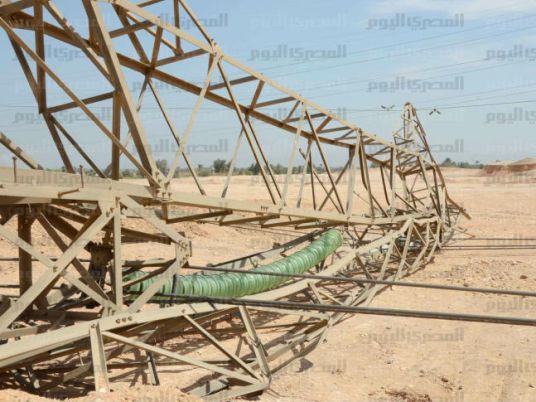 Bombings targeting power facilities continued on Monday with IEDs bringing down four power towers in the provinces of Aswan and Beheira.
Three IEDs exploded beneath a pylon west of Aswan, causing a blackout in the village of Kalabsha, in the north of the province.
Bomb squad agents managed to defuse a fourth bomb at the same location.
Three other pylons in Damanhour, Beheira, also collapsed after IEDs exploded beneath them.
Pylons have become a primary target for bombings since the ouster of former president Mohamed Morsi in 2013.
Last week, the Interior Ministry said it apprehended a terrorist cell whose members took responsibility for several bombings that targeted power facilities in different provinces.
Edited translation from Al-Masry Al-Youm and MENA