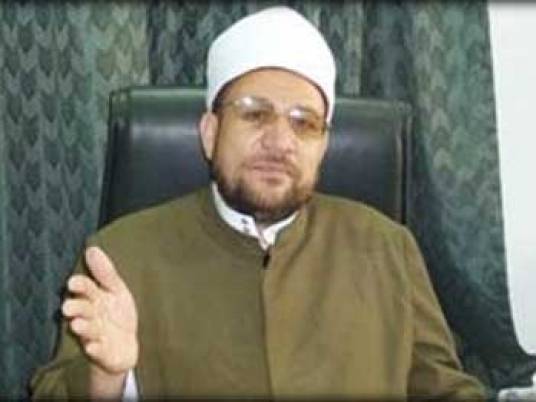 The Ministry of Endowments has warned against participation in Islamist anti-government protests set for 28 November through the Friday sermon it had decided to unify across all mosques under its supervision.
Salafi Front, a group opposed to the ouster of former president and Muslim Brotherhood leader, Mohamed Morsy, had officially vowed an "Islamic revolution" and showdown confrontations with security in protests called for on 28 November.
"The call by the Salafi Front to take to the streets on 28 November, hoisting Qurans (Islam's holy book) is a reckless call for murder," said Minister Mohamed Mokhtar Gomaa in press statements, describing advocates of the protests as "rogue elements opposed to the country and religion."
Gomaa said the front's call on followers to hoist the Holy Quran during their demonstration as a "psychological war designed to provoke the youth and deliver political messages."
The minister said that the country's interest requires to "shun that call, abstain from taking part in it and cut the hands of whoever points a weapon at the armed forces and police", as he put it.
The endowments ministry decided in January to unify the sermons across the republic in a bid to ensure they are not manipulated by preachers opposed to the incumbent government. The ministry has banned several imams who had voiced anti-government stances.
Edited translation from Al-Masry Al-Youm