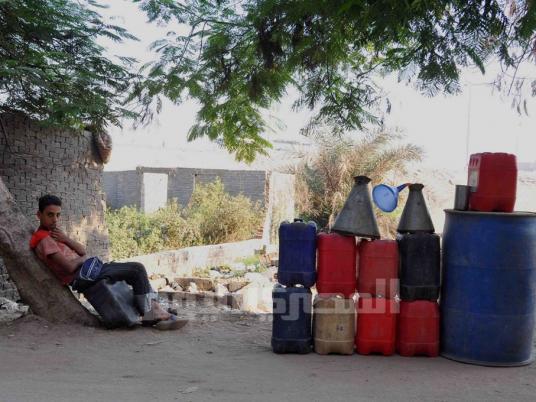 Minister of Planning and International Cooperation Fayza Abouelnaga said on Thursday that the fuel crisis would be resolved in a few hours, as 105,000 tons of gasoline have arrived to be added to the 22,000 tons that have been locally produced, which would be enough for the daily consumption.
"The imported quantities alone are enough for ten days," the minister told the state-run MENA news service, adding that the Finance Ministry has provided US$100 million for the Petroleum Ministry to provide the market with its needs.
"It was a rumor that made people queue before gas stations," she said, adding that the petroleum minister confirmed to her that gas stations would be filled by Thursday.
Ahmed Mowafy, director of the supply investigation bureau, blamed private companies for the crisis. "Six of those local and foreign companies gave one-third of their production to factories," he said.
Mowafy called for new laws that regulate the distribution of fuel.
"Priority should be given to gas stations dealing directly with citizens," he said, adding that cement factories get a diesel liter for LE1.10 although it costs the government LE5.50.
"They resell it at international prices and make profits."
He explained that the deficit in diesel fuel production is 27 percent that is imported from abroad, while the total deficit in all petroleum products is 30 percent, but still expected the crisis to end next week.
"We found 64 gas stations last week that hide the fuel or sell it for more than its real price," he said. "We are talking about 2.6 million liters."
Mowafy called on the Ministry of Petroleum to recognize the crisis and deal with it with full transparency. "We monitor the tourist areas in particular and notify the ministry so as to avoid security problems." he said.
Edited translation from MENA